A Rugby centre offers valuable activities and support for people with dementia and their carers.
To mark Dementia Action Week, which runs this week, Rugby MP Mark Pawsey visited Age UK Coventry & Warwickshire's dementia day at the Claremont Centre.
He toured the centre and spoke to staff and clients about the help offered to clients and carers by the charity.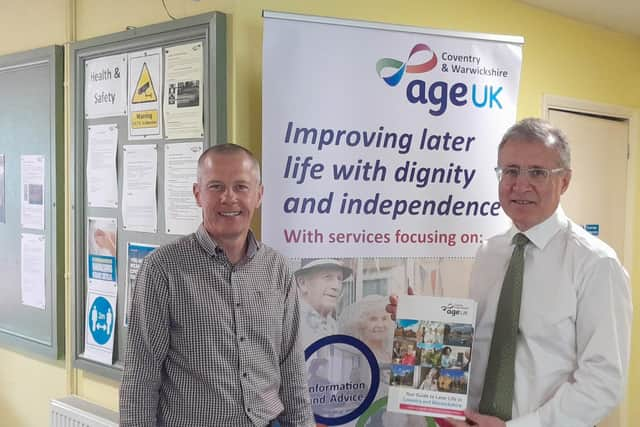 An early and accurate diagnosis can provide access to support both the person with the diagnosis and their carer. Such support may include therapies, groups, medicines and may increase entitlement to financial benefits.
It is estimated that there are around 11,700 people across Coventry and Warwickshire living with dementia, with just 6,500 of those having a formal diagnosis. It can cause memory loss, problems with thinking skills, disorientation, struggling to follow things, mood and personality changes.