A Rugby hairdresser who started her career as a Saturday girl aged just 15, has gone on to win a prestigious award.
Sophie Bosanko, who owns The Hair Barn in Hillmorton Road, won Best Salon in Warwickshire at the England Business Awards for Warwickshire.
She started her hairdressing life as the Saturday girl at Marsella's hair salon and then went on to train at Rugby College.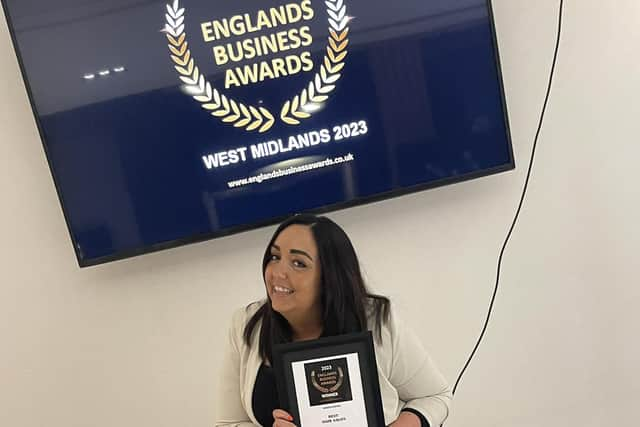 Jeanette Marsella saw the talent Sophie had and asked her to transfer to the Heart of England to do her hairdressing degree while taking her on as an apprentice in the salon. Sophie qualified and continued to work for Jeanette.
Her mother, Lynn, said: "She then decided she would like to work as a mobile but managed to secure a very small building at Wharf Farm, Hillmorton, and she was there for quite a while.
"The building the became too small as her business was growing so she decided to look for larger premises. A building came up on Hillmorton Road and she rang me for a loan of £2,000 to secure the building."
Sophie now has six workstations and there are six in the team.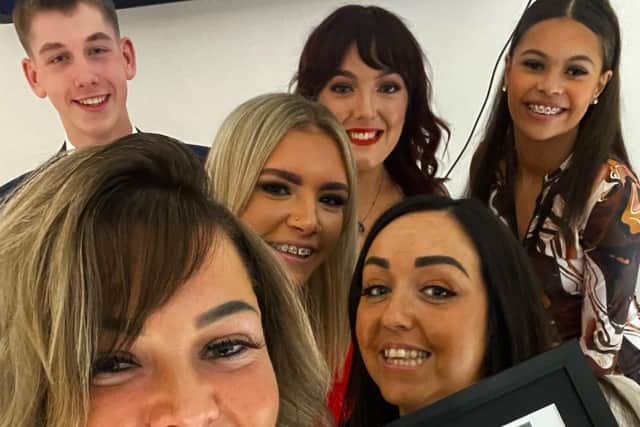 Lynn said: "Sophie is an amazing person, a fair and good boss. She has brilliant staff who she calls her family and this award is so deserved."
Sophie thanked her staff and clients.
She said: "I wouldn't be here without them."
Her business now goes through to the finals.