Rugby Lions' players to join clubs from world's 20 greatest rugby playing nations for festival
"The players will cherish their participation and memories will be made forever"
Watch more of our videos on Shots!
and live on Freeview channel 276
Visit Shots! now
Rugby players from the town are honoured to be invited to take part in the inaugural World Amateur Rugby Festival taking place in France.
The Rugby Football Club, known as Rugby Lions, will join 20 amateur clubs from the world's 20 greatest rugby playing nations.
The Rugby Lions have been chosen to represent England and the club have decided to take a representative team from the town of Rugby.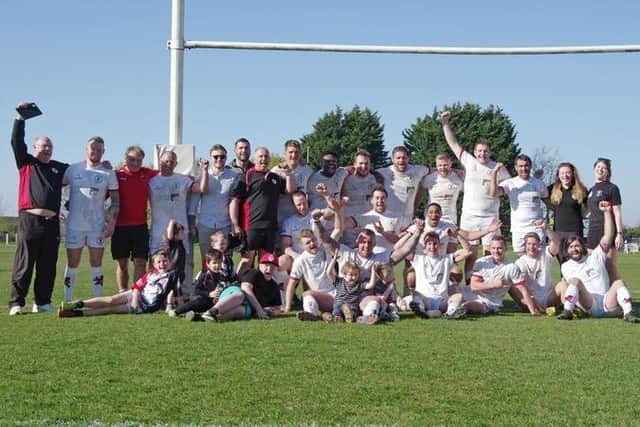 Rugby Lions chairman Mal Malik said: "This is a wonderful opportunity for everyone at the Lions and indeed the town of Rugby. We don't know or appreciate what we have.
"Rugby is one of the most recognisable names in the world with a history and heritage that other towns could only dream of. Having been through difficult and trying times, I am very proud that we have been able to accept the invitation. More importantly, we have pulled together as a town to send a representative team.
"The players will cherish their participation and memories will be made forever."
The first amateur world cup tournament will take in seven host cities of South France, Port-de-Bouc, Saint Maximin (Rugby's base), Arles, Saint Raphael, Sisteron, Manosque, Digne-Les-Bains (organising club), from September 23 – 30, running alongside the 2023 France Rugby World Cup.
The festival will bring together around 600 players from around the world, sharing the values, passion and brotherhood of rugby football.
Mal added: "This all started in our town, 200 years ago at the 'Home of Rugby Football'.
"Most games and parts of the tournament will be televised worldwide. Up to 20,000 spectators are expected to attend the event which will have a world-wide audience of well over million a through TV coverage and streaming services. I would urge the town and in particular local business, to get behind the team.
"Your support and financial backing through sponsorship, donations and fundraising is desperately needed."
Further information and sponsorship opportunities are available.
If you can help support the Lions, telephone (01788) 547777 or by email [email protected]