Rugby School students have rolled up their sleeves for a volunteer project.
They worked with Oakfield Primary Academy to plan, design and build a bespoke mud kitchen and sensory wall free of charge.
The Rugby 360 programme asks Ruby School pupils to reach out to their community to experience the positive impact of volunteering and a chance to benefit from the experience of helping others.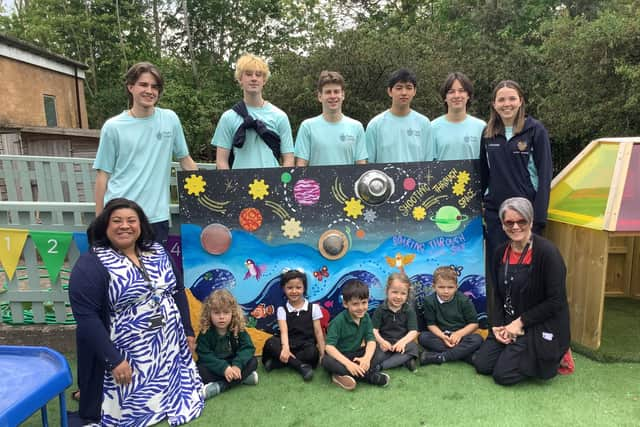 Rugby 360 aims to embody 'the whole person' ethos, with a refined focus and understanding of the altruistic behaviours associated with
The 'Design for the Community Team' worked closely with Oakfield's lead practitioner, Carolyne Hobday, to design a bespoke mud kitchen and sensory board.
Carolyne said: "The children have loved collecting natural resources to create their own food. They have been sharing, turn taking and talking about their ideas as they create."