Shoppers at a Rugby store are invited to pass on pre-loved items to help asylum seekers.
Dunelm has been taking part in a trial of Home to Home, an innovative homewares 'pass it on' scheme that encourages shoppers to help families and individuals.
The trial was developed in collaboration with environmental charity Hubbub and is being led by Emmaus Coventry & Warwickshire – a local homelessness charity who also distribute food and essential items to families in need by providing a regular delivery service to food banks.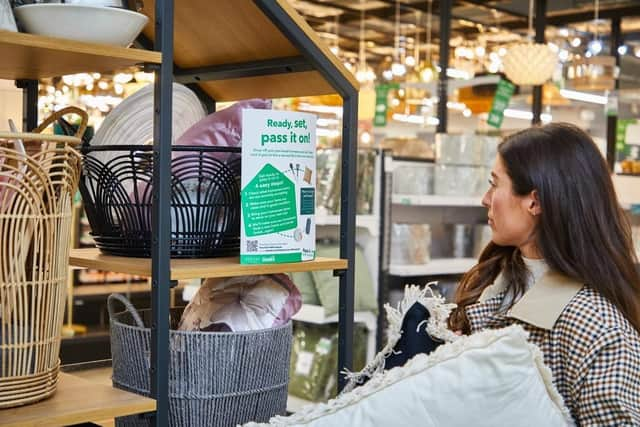 Customers in Rugby have loved this new way of passing on their unwanted household items and as a result, Emmaus Coventry & Warwickshire have so far received more than 20 boxes full of items which have been sorted and re-distributed to the people in need.
The store's donations of products including cutlery, pots and pans and utensils have been particularly well received by the charity.
Falishia Channer, from Emmaus Coventry & Warwickshire, added: "We are incredibly grateful for Dunelm's support. The things we've received through the initiative are improving lives in the Coventry area. Some have been used to brighten up bedrooms in our charity's accommodation for people who've experienced homelessness. We take the rest with us on our regular visits to distribute food to local food banks, so those using the food banks are able to pick up essentials for their homes too."