A Rugby woman with Cystic Fibrosis is not letting her mountain of challenges stop her from living life to the fullest.
Mollie-Ann Borras, 23, is now plunging from the skies to help other people with the condition.
She is taking part in a charity skydive next month and is appealing for sponsors.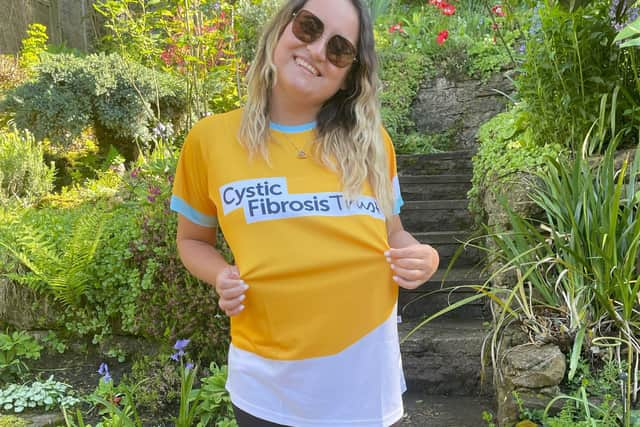 Mollie-Ann said: "My goal is to raise £1,000 for the charity that plays a part in me still being here.
"CF has played a huge part in who I am today, and I wouldn't change it for the world."
She has been in and out of hospital since being diagnosed at birth.
"I've undergone hours of physio, taken a mountain of tablets, spent hours doctors' rooms and weeks spent in hospital," Mollie-Ann said.
"But all of this doesn't stop me living. I have had my challenges other the years, but nothing will stop me from living life to its fullest."
She said high school was the most trying time with her condition.
Mollie-Ann, who used to live in Spain and has raised many thousands of pounds for charity, said: "Growing up and growing into your skin as a teenager is hard enough, but add the added stress of having a chronic life limiting illness to that. The hours of homework and studying weren't a priority when faced against hours of physio, medication and exercise.
"I missed a lot of school, which made it hard to keep in contact with my friends and school mates and also keep up with the mountains of work and exams. I was in and out of hospital so many times I lost count."
Getting on the work ladder was difficult as her illness took hold. She was also diagnosed with diabetes.
"This added more to my everyday routine which was already hitting three hours of constant physio, nebulisers and the mountain of medication," she went on.
"Sadly, my first job was not the only job I lost because of my CF. My late teens were unpredictable with how my health would be day in day out, so could not be relied on when it came to the jobs.
"Now, everything has changed, since moving back to the UK four years ago and starting Kaftrio (triple-combination therapy), it has changed the way I look at life and at my future. I always used to live day by day, just because I didn't know if I would be in hospital or if CF would have got the best of me. Now, I think about things I want to do, not only tomorrow, but next year and the year after.
"CF trust has played a huge part in my life making these dreams I have possible, by dedicating time, effort and funds to the new medications and treatments that have been made available to us."
Mollie-Ann said she feels at a time in her life where she wants to 'spread her wings'.
She said: "I am in a better place and want to do some fundraising by myself and give back to the trust that has been so brilliant with me and others with this disease."