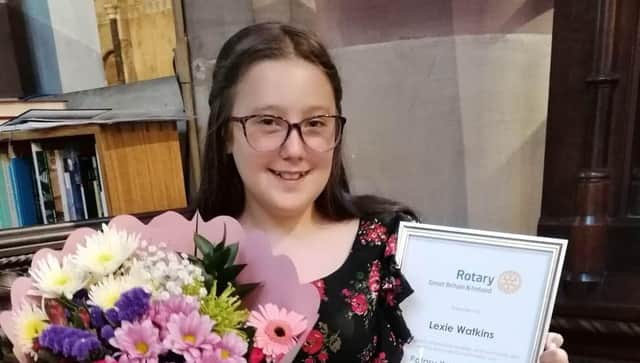 The search is on for young people in Rugby who deserve recognition for helping their local communities.
Rotary Young Citizen Awards 2023 highlights outstanding young people and groups who go that extra mile for others.
The nomination deadline is Tuesday, February 28.
Rugby schoolgirl Lexie Watkins received a National Young Citizen's Award from Pauline Kimber, of the Rotary Club of Rugby, last year.
Her tireless fundraising efforts were noticed by the club in and they nominated her for the award.
Lexie, who has her own fundraising Facebook page called 'Lexies Little Luxuries' is a passionate supporter of the Children's Air Ambulance and has helped raise vital funds for charity.
Pauline said: "Don't miss the deadline to nominate inspirational young people for the Rotary Young Citizen Awards 2023. If you know of an outstanding young person or group, under the age of 25, please put them forward for this award."