Yelvertoft mother Milly Fyfe is a farmer's wife and writer of our Countryside Kitchen feature.
She lives on a livestock and arable farm with her husband and two young boys.
May is my favourite time of year. The hedgerows come alive and everything looks green and lush. Our lambs are now enjoying some warmth out in the field, the cows have got plenty of grass to eat and I've got an abundance of vegetables and flowers growing in my greenhouse.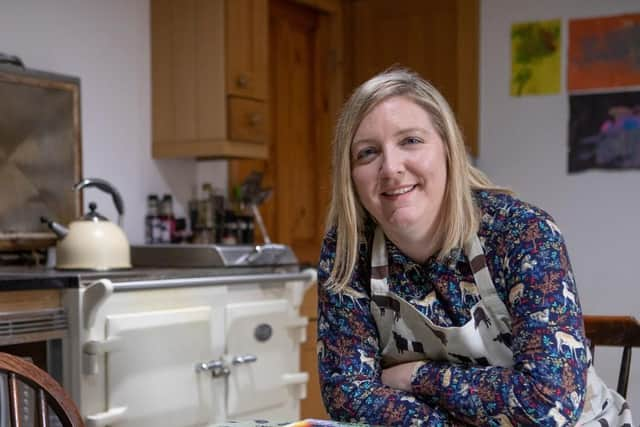 Could life get any better?
As you know I am a passionate advocate for British Food and Farming and encourage people where possible to support local producers, buy British and shop locally. I wanted to make you all aware of the fantastic celebration that is the Northamptonshire Food and Drink Awards which takes place every year.
Founded by a wonderful lady called Rachel Mallows MBE who also created the 'Made in Northamptonshire' brand, the awards recognise innovation with our counties food and farming businesses and champions the individuals behind the scenes. Categories include student of the year, chef of the year, best café or restaurant, artisan food product and food hero with nominations are currently live. So if you know any worthy applicants, then be sure to submit them by visiting the website: https://www.northamptonshirefoodanddrink.co.uk/ where you can find a nomination form.
Now let's get into the kitchen and make a deliciously seasonal dish using asparagus.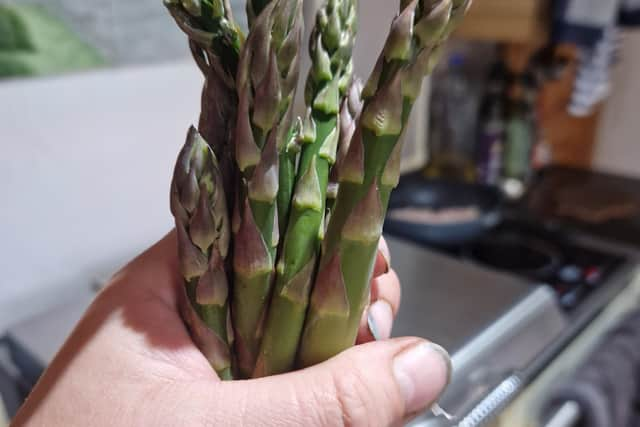 Why not have a go at my chicken, leek and asparagus risotto?
1 bunch of asparagus chopped into small spears
A small glass of white wine
Parmesan cheese and parsley to garnish
Fry the leeks and chicken off in some butter on a medium heat
Once cooked add in your risotto rice into the pan to soak up the juices.
Then pour in your glass of white wine.
Add in the chicken stock a little at a time so that the rice doesn't dry out.
Once you've started adding the stock, add the asparagus into the pan
After 10-15 minutes the rice should start to go fluffy and soft rather than al dente.
Serve the dish with some parmesan cheese, parsley and black pepper
I've a real passion for growing food and cooking delicious meals the whole family can enjoy.
That's why I created a food blog and Facebook page called No Fuss Meals for Busy Parents, to share recipe ideas, local ingredient suggestions as well as focus on food producers, providing a connection between the food produced in the UK and how to make quick and
I've also recently launched the second season of my podcast called 'The Countryside Kitchen meets' which can be listened to on all the major music streaming sites.