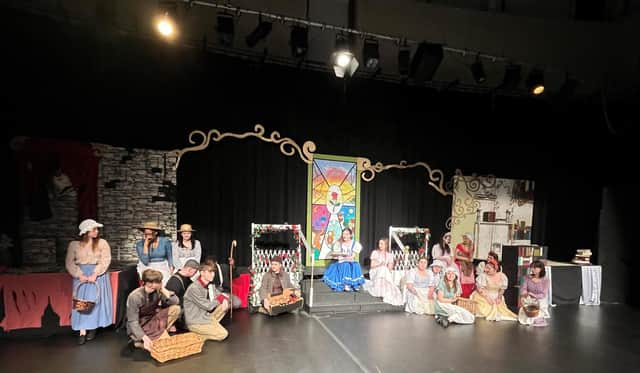 People in Rugby are invited to watch a dazzling performance of a tale as old as time.
Performing arts students at Rugby College are set to bring an adaptation of a challenging Disney
classic to life as they return to the stage for their latest performance.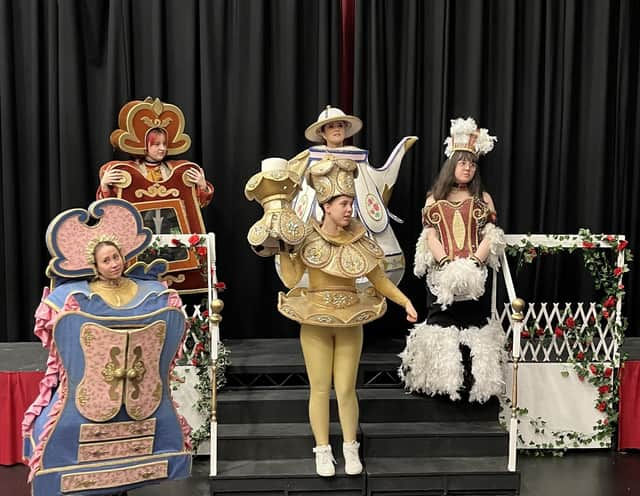 A cast of 28 Level 3 students will be performing Disney's Beauty and the Beast JR at the college's
The show will take place across three evenings at 7pm from March 15 to 17.
Henry Crane will play the role of the Beast and Loveday Bowen will play Belle in the one hour 15
minute musical designed for junior performers, which is based on the original Broadway production
and the Academy Award-winning motion picture.
Choreographer Andrea Terry, of Rugby College which is part of WCG (formerly Warwickshire College
Group), said that while the Disney classic is extremely well-known, the students have had to work
hard to navigate the challenges of wearing large-scale character costumes.
She said: "We have a fantastic cast of talented first and second year performers who have been
working incredibly hard on acting, signing and dancing to perfect the show.
"One of the biggest challenges they have faced is the enchanted character costumes that have been
hired for the performance.
"These were delivered just a week before opening night, and a number of them are quite large,
meaning the students have had to adapt choreography that they have been working on for weeks to
"The costumes are certainly our most elaborate to date and the scale of them can make just
entering and exiting the stage a challenge, but the students have all navigated this excellently and it
is a brilliant on-stage experience for them.
"The students have all put a huge amount of hard work into the show and should be extremely
proud, and we are now looking forward to the performances."