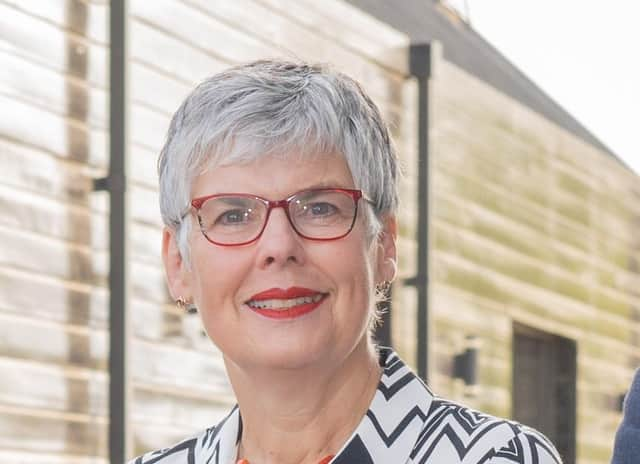 One of the key issues for businesses across the region throughout 2022 was a shortage in labour and a gap in skills for them to be able to grow.
The end of Covid restrictions, the changes in work patterns and the decision of many overseas workers to return to Europe – not to return any time soon – all came together in
one go and meant it was harder for firms to take on the people they need.
In our region, the Chamber has been working with specific sectors – such as manufacturing, construction and hospitality – to help try to address their needs and raise the issue with decision makers at a local, regional and national level.
However, while the pandemic and Brexit have impacted in the short-term, the truth is that skills and productivity have been issues for as long as I can remember. From the hundreds of meetings I've either sat in or chaired over the past couple of decades, it has always been on the agenda.
I'm hopeful that an announcement that was made just before Christmas might be the beginning of a process that will finally start to truly address this in our region.
The Coventry and Warwickshire Chamber of Commerce, Greater Birmingham Chamber of Commerce and the Black Country Chamber of Commerce were selected by the Departmentfor Education to lead on the region's Local Skills Improvement Plan (LSIP) in what was described as a 'game-changing shift'.
LSIPs have been designed by Government to put employers at the centre of the skills system in their region and to build a stronger, more dynamic partnership between employers and further education providers.
It will mean skills provision can be more responsive to the local labour market needs.
Locally, the Coventry and Warwickshire Chamber of Commerce has taken on three new members of the team to co-ordinate its LSIP work and to engage with hundreds of
businesses across the region to find out what their future skills needs might be.
They will be carrying out a detailed research exercise – including online surveys, roundtable events, telephone calls and one-to-one meetings with employers over the coming weeks and months.
That research will go beyond Chamber membership and will include businesses affiliated to other representative organisations in the region, as well as companies that are not members of a business body.
It will result in a report that identifies the true needs of employers in the region and will set out a plan to work with education and skills providers to help deliver provision that
It's vitally important that businesses engage with this process. This is a chance to truly define what is needed and get the changes that we've all discussed in meetings over the years.
For more information, contact Adele Wheatley on 024 7665 4321 or email [email protected]