As we approach a year since a plan was unveiled to demolish Cemex House – still known as Crown House to many – and replace it with a supermarket, a decision is still awaited on this high-profile site on the corner of Evreux Way and Corporation Street.
Aldi launched a consultation in July last year and followed that up with a planning application to Rugby Borough Council in October.
As previously reported by the Advertiser, Cemex completed the move of its headquarters to Binley, Coventry, at the start of November, leaving its former Rugby base empty.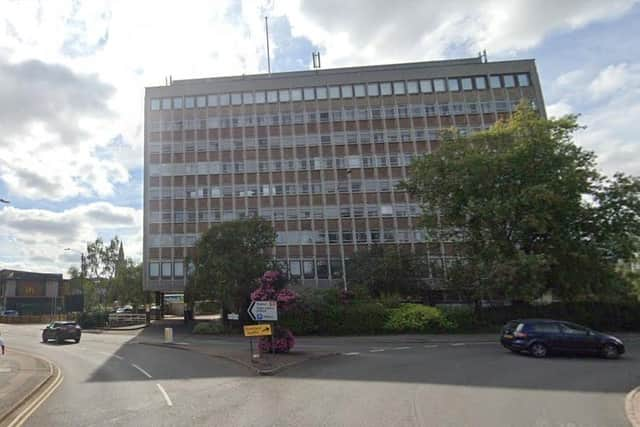 A spokesperson said: "Cemex handed over the building to new owners Aldi in December."
But since then the trail has gone cold, apart from a note on the borough council's planning portal entry - reference R22/1102 - that there had been an extension of time granted in March.
While there have been announcements by the borough council of big ideas for transforming the town centre, including the possible relocation of the town hall and other civic buildings in the same area, previously-mooted hopes of embracing the area on the opposite side of Evreux Way as part of one big plan were compromised as soon as the new McDonald's was given permission.
And in March, the council gave the go-ahead for the demolition of the nearby North Street end of the Rugby Central shopping centre – the Clock Towers as we really call it – a major scheme with new flats as a replacement, unveiled 11 months earlier.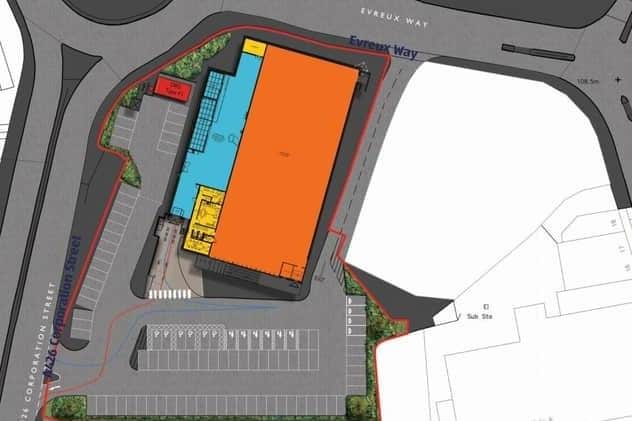 So as we approach a similar 11-month gap, the Advertiser decided to find out from Aldi what had happened to its plans for a building which, admittedly, has a much greater visual and emotional impact on Rugby residents.
A spokesperson told us: "Since submitting our application in October 2022, Aldi has been working closely with officers at Rugby Borough Council and statutory consultees to progress the application.
"This work is still ongoing, and as such, we have not yet been scheduled for determination or planning committee."
So for now, Crown House stands proud but empty while we await the next step. Watch this space...