Dancers are set to dazzle when they take part in a strictly style sell-out show in honour of inspirational fundraiser Tracie Mills.
The event, being organised by Tracie and Nickie Brightwell, is in aid of the cancer units at UHCW Arden Centre and the Maple Unit at St Cross and will take place in June at Rugby Workers Club.
Tracie, who has terminal cancer, said dancers are being trained in Latin Jive and The Waltz in what promises to be a spectacular night.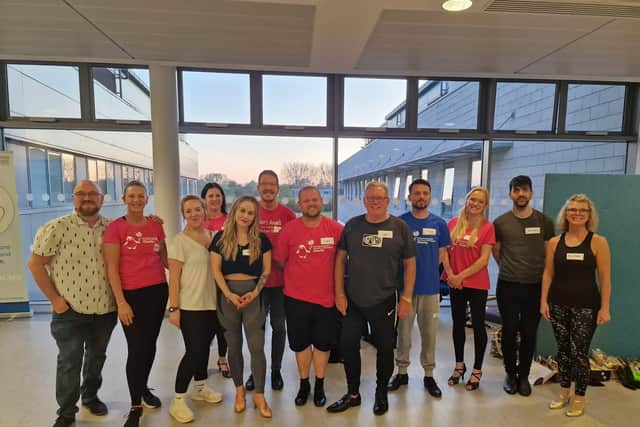 'Strictly Pink – Angels Go Dancing' will help Tracie reach her dream of raising £100k for cancer services.
Tracie, who has worked tirelessly to put on the show with Nickie, said: "I think this may be our biggest event to date and if all goes to plan it is going to be one 'Angelmazing' show.
"The 12 wannabe dancers have committed themselves to seven weeks intense training and deserve medals for just taking part, let alone the fundraising alongside.
"I truly wish I could have been one of them. I am truly grateful to them all and to Jackie Fallon and her experienced dancers from Your Time to Dance School in Coventry with the hard task of teaching them."
Tickets for the event have sold out, but get involved by emailing [email protected] – or contact Nickie Brightwell on Facebook messenger.
Tracie added: "My prognosis is now very poor,but I will go down fighting and continue with the tenacity and sheer determination that I always have."