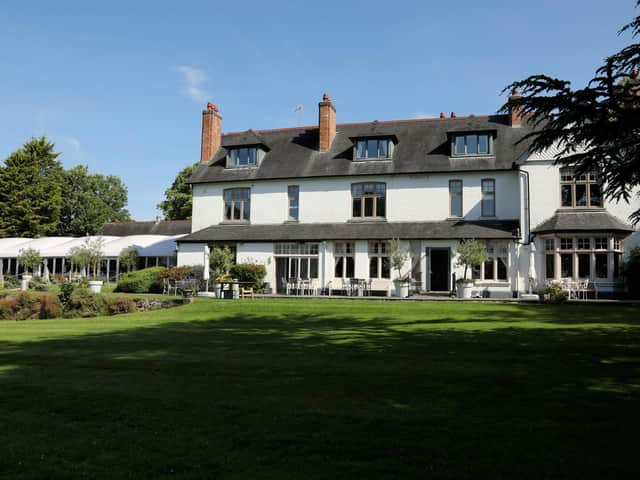 A wedding and events venue near Rugby is beginning its recovery from the Covid-19 pandemic by investing £300,000 in a series of improvements ahead of the planned lifting of restrictions that is expected to allow it to reopen in June.
Ashton Lodge is an Edwardian country house located in three acres of land in the village of Stretton-under-Fosse.
It has 14 bedrooms and hosts about 70 weddings a year on an exclusive basis, although that is expected to increase to 100, and employs around 20 staff.
A planning application has been submitted to Rugby Borough Council to provide improvements that include a new entrance, a pergola where outside ceremonies will take place, as well as a barbecue and undercover cooking area. The property will also be redecorated internally and externally, and improvements will be made to the gardens.
The property was purchased in 2018 by Wigley Contracts (Barby) Ltd — which is part of The Wigley Group — and is operated by The Venue Group which specialises in managing and operating country wedding venues across the UK.
Richard Bray, director of The Venue Group, said: "These improvements will breathe new life into this beautiful house and grounds as we prepare to reopen in June as set out in the government's roadmap.
"It's been an extremely challenging and upsetting year for our company, staff and couples, some of whom have had to postpone the biggest day of their lives multiple times as a result of the lifting and re-imposing of restrictions.
"We're thankful to The Wigley Group for investing in their property. We also see it as an investment in our business and indeed our sector which has struggled to navigate its way through the pandemic, and we really can't wait to reopen on 21 June."
James Davies, managing director of The Wigley Group, said: "Ashton Lodge is something of anomaly in our commercial property portfolio but is a fabulous property and a business with real potential.
"The past year has been incredibly challenging for the hospitality sector, and while we have had plans to make improvements since we acquired the property three years ago, now seems like the right time as preparations begin for its reopening and recovery.
"The Venue Group has a good long-term strategy, and what they want to achieve with future growth against the backdrop of the past year is something we want to support."