Valeria Wilkinson and parents, Andrew and Elena, went on a tour of the Palace of Westminster.
They then enjoyed Prime Ministers Questions – the highlight of the week in Westminster – from the public gallery.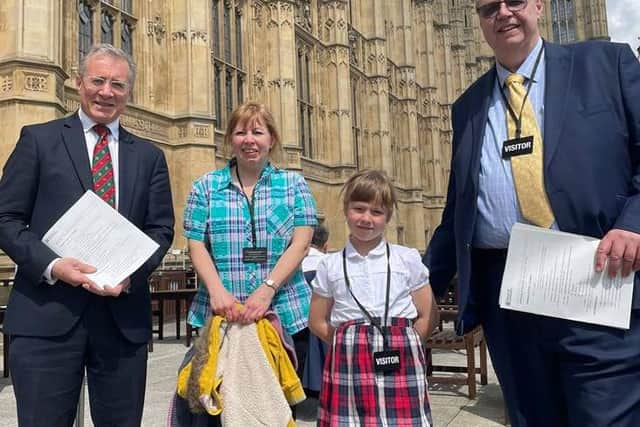 Valeria's bold Christmas candle design was sent to charities, organisations and businesses throughout Rugby and Bulkington last year and was well received.
Prime Minister, Rishi Sunak MP, also received one of the cards.
Valeria said: "I would first like to say a big thank you to all who made it possible for me to visit the Houses of Parliament. I really enjoyed the tea and crumpets and the wonderful tour of the Palace of Westminster.
"I really enjoyed telling her whole class about my visit to Parliament and the wonderful experiences on the day."