I'm a Celebrity star and World Cup Winner Mike Tindall MBE will help kick off Rugby School's bicentenary celebrations next month.
He will take part in the first Global Pass at Rugby School, where the game was born in 1823.
Mike and Nigel Gillingham, President of the Rugby Football Union, will be joined by Red Roses player Emily Scarratt MBE, Stuart Andrew MP, Rugby School executive head master Peter Green, 1957 Rugbeian XV captain His Honour Giles Forrester, and current School XV captain David Bennett, to make the first passes on February 5.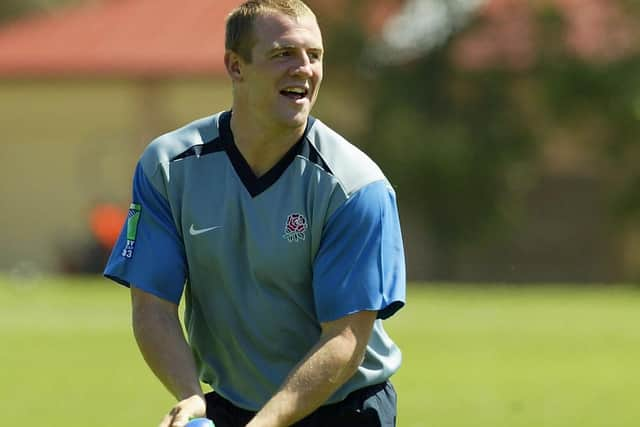 Rugby Mayor Carolyn Watson-Merret and Rugby MP Mark Pawsey will also take part in the celebrations.
Peter Green said: "I have been a lifelong supporter of rugby – as player, coach and spectator – and have always been struck by the strong and enduring friendship that the game fosters, its sense of community and inclusivity wherever it is played, and the trust in each other that teams demonstrate on the pitch. All of us at Rugby School are proud that the game of rugby – our game – is played and enjoyed by so many people. We are grateful to Gilbert Rugby and DHL for sponsoring this first event in a long list of celebrations throughout 2023."
The ball will continue to be passed between the 140 people gathered before it joins the other 199 anniversary rugby balls – made by Gilbert Rugby – to be sent by DHL to 200 rugby enthusiasts around the world to continue the bicentenary global pass.
They will include Lawrence Dallaglio, former England rugby captain; John Eales, former Australia rugby captain; Francois Louw, former South African rugby player and a member of the team that won the 2019 World Cup; Jason Leonard OBE, former England rugby player; and many Rugbeians.