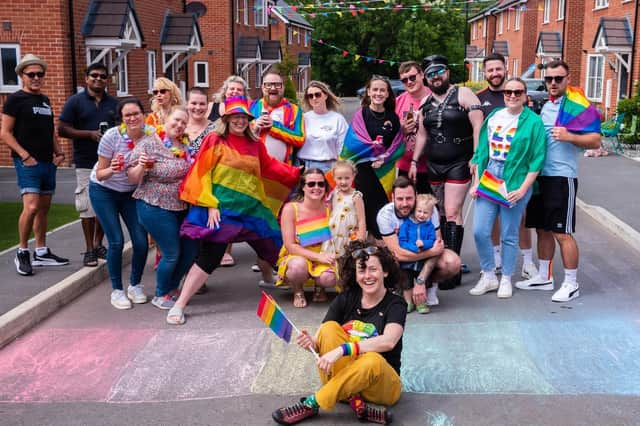 World's smallest Pride parade lights up quiet Rugby street
80 people attended the day set up by residents who wanted to support LGBTQ+ community
A quiet Rugby street lit up with sound, colour and laughter at the weekend for what is thought to be the world's smallest Pride parade.
This year, 80 people attended the event, in Batt Close, which was set up to support LGBTQ+ community.
Led by drag queen Miss Ruby V, the neighbours and friends marched just 80 metres along their street.
Resident Ben Goodwin said: "We started the event collectively as a street, which makes it extra special.
"We are so lucky to live within a community that celebrates love in all its forms – creating a safe space where everyone can thrive and truly be themselves. On Batt Close, Pride truly begins at home, and we have bonded over our shared values of community, equality and inclusivity.
"The celebration is truly a collective endeavour by everyone who lives on the street, from youngsters helping create a rainbow crossing in chalk to each home providing enough bunting to engulf Batt Close in flags and rainbows."
The neighbours enjoyed various activities including a high heels race for the adults and creative activities for the children. Guests also enjoyed a multicultural buffet.
The flags will be out again for Rugby Pride, which takes place on Sunday, June 25, from 12pm - 4pm.
Guests are invited to meet at the Clock Tower from 11.30am, ready for the march at 12pm.
Then there is an LGBT+ community picnic at Caldecott Park until 4pm.
A Pride Party is being held at The Bull pub the same day, hosted by Tina Sparkle as your host.