Yelvertoft mother Milly Fyfe is a farmer's wife and writer of our Countryside Kitchen feature.
She lives on a livestock and arable farm with her husband and two young boys.
The promise of spring is just around the corner. And with these crisp sunny days it won't be long before we are out and about enjoying the warmth on our backs. But until then, I'm sat in my farmhouse kitchen trying to stay warm with fingerless gloves on, a woolly hat and body warmer whilst I write my monthly column.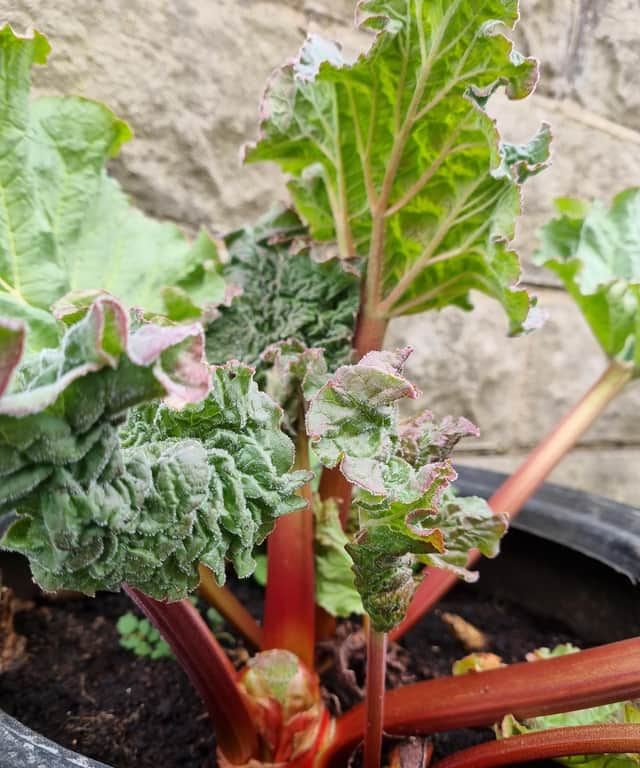 A few weeks ago we had our sheep scanned to see how many lambs we will expect come the end of March. The process is very similar to how us humans are scanned during pregnancy, using an ultrasound to see how the foetus is growing.
Our sheep scanner man comes along and places an ultrasound on the ewe's abdomen and we will know if it is in lamb and how many lambs she is carrying. Then she is marked with some spray so we know how much to feed her, and keep her with the others carrying the same number.
The ewes are grouped into singles, twins, tripes and quads and also any that are empty. You don't want to overfeed a ewe carrying a single lamb as she may struggle to deliver successfully with a massive lamb inside. And similarly if you have a ewe carrying three or more, if she doesn't get enough food, her energy levels drop and she may not have enough milk to sustain her hungry lambs.
So until lambing time, we will ensure we keep the sheep in tip top condition with some supplementary feeding whilst the grass isn't growing much.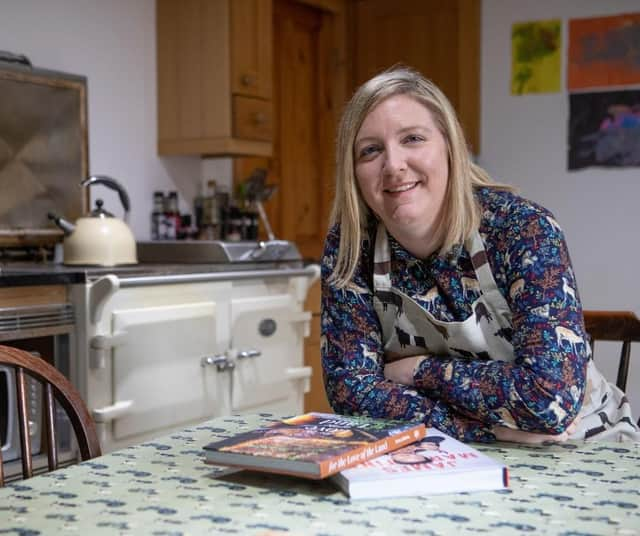 In season right now is forced rhubarb. Famously grown in the Yorkshire triangle, a nine mile area surrounding Wakefield, Morley and Rothwell, the crop is grown in forcing sheds using candlelight to assist the early growth. A tradition going back to the 1800's there are still many farmers keeping this method of production alive.
Whilst not to everyone's taste, rhubarb is delicious in a crumble, chutney or liquor. And so I thought I would give you a recipe for my very own rhubarb gin which you can enjoiy for months to come.
Rhubarb will be available in your local supermarket now and you can read up on a piece I wrote recently when I interviewed Yorkshire Rhubarb producer Robert Tomlinson :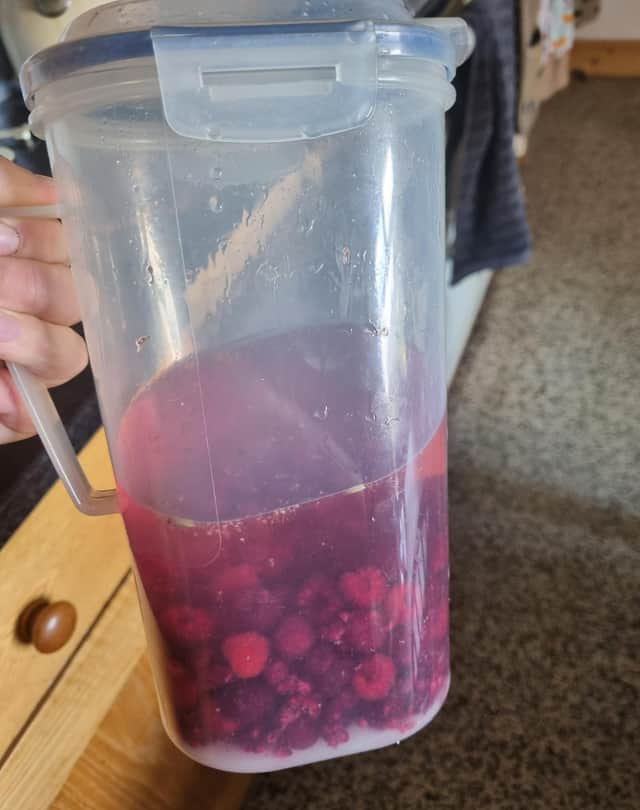 Here is my recipe for rhubarb gin which can also be found in my e-cookery book No Fuss Meals for Busy Parents:
1 litre bottle of cheap plain gin (nothing fancy as you'll be changing the flavour. I use Aldi's own brand)
Mix the sugar and rhubarb together and leave overnight in a sealed jar to allow the sugar to drawn out the juice.
The next day add the gin and seal in an air tight vessel.
Shake daily to ensure the sugar dissolves.
After 4 weeks, your rhubarb gin should be ready.
Strain through a muslin cloth and enjoy your drink with some tonic water)