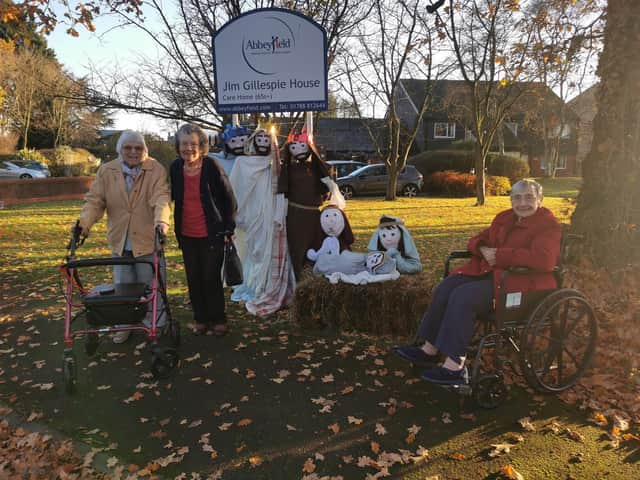 Eye-catching Christmas characters have been created by residents at a Rugby care home.
People passing by Jim Gillespie House in Dunchurch Road have been doing a double take at the home's Nativity scarecrows.
Activities co-ordinator Lisa Bernie said: "We hope everyone enjoys them driving along Dunchurch Road.
"Back in October we had a competition between the Abbeyfield homes to create some scarecrows. We made the Wizard of Oz and won one of the categories in the competition."
Lisa said residents enjoyed making the scarecrows so much they decided to do a Christmas theme.
She added: "We recycled Dorothy and the scarecrow and made the Three Kings. The residents enjoy going out to see them and are rightly proud of their efforts."
Jim Gillespie House is at 291 Dunchurch Road, Rugby.
Have you got Christmas pictures from the borough you'd like to share? Email [email protected]