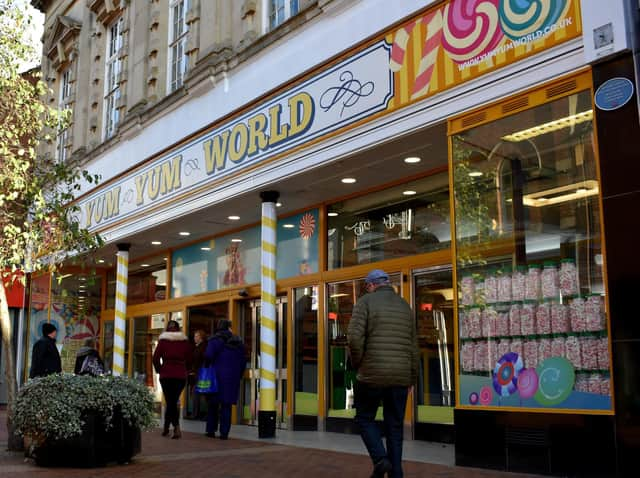 A spokesperson for Yum Yum World, whose Rugby presence comprises a confectionery emporium complete with play areas, laser tag and a museum on High Street, took to Facebook to make the exciting announcement.
They wrote: "We are pleased to announce that we have plans to open an Indoor crazy golf centre and dodgeball, trampoline, soft tennis facilities at the old Woolworths (Poundland) building."
But this is just the beginning - Simon Hawker, partial owner of Yum Yum World, said they are eyeing up three more empty shops in the town centre.
These three sites, if successfully acquired, would house giant indoor slides, ten pin bowling, a vegetarian restaurant and a free creche to help parents who want to work but cannot afford day care.
Mr Hawker said he believes the council is losing around £150,000 a year in business rates because of the empty shops in the town centre - and he fears things will get worse if nothing is done.
"The shops that are still in the town centre - they are tied into leases, but when those leases expire some of them may not choose to renew them.
"I said to Rugby council two or three years ago that money needs to be spent on regenerating the town centre - and now we've got even more empty shops."
The spokesperson on Facebook added: "We have already been in negotiations with the landlords at Poundland and three other sites and have been for months discussing the regeneration ideas with the council who have given us extremely positive assurances over certain aspects."
Mr Hawker told the Advertiser that the business is currently working through elements of the plans with Rugby Borough Council.
He said he cannot at this stage give a time where the new sites will open.