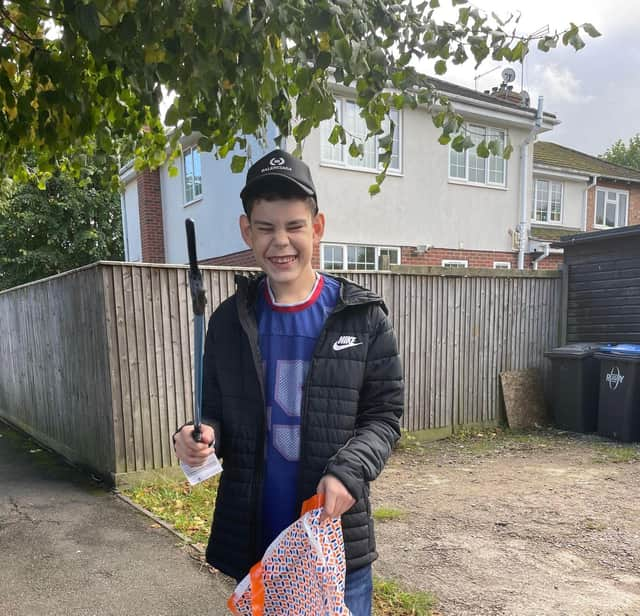 Community-minded Kealan Bott has taken to the streets of Rugby in a bid to rid the town of rubbish.
Kealan, 18, lives to help others despite his own struggles.
His mum, Emma, said: "I'm so proud of my son. He has autism and was diagnosed with epilepsy at two years old.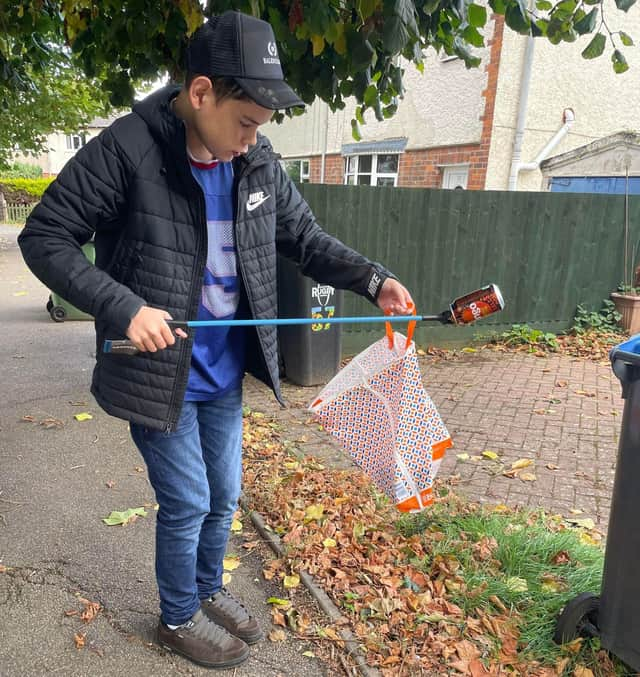 "It's been a struggle. Kealan's had to fight a lot of battles, but he's turned into an amazing young man who is very caring and loving."
The Brooke School pupil used his own pocket money to fund litter-picking equipment.
"He loves helping out on the community," Emma added.
"Kealan enjoys making bird feeders and loves litter picking. He came to me and said he wanted to help because the streets were a mess. He bought a litter picker stick out of his pocket money and got rid of the rubbish on Whinfield Recreation Ground and Bluebell Woods. He really enjoyed it."