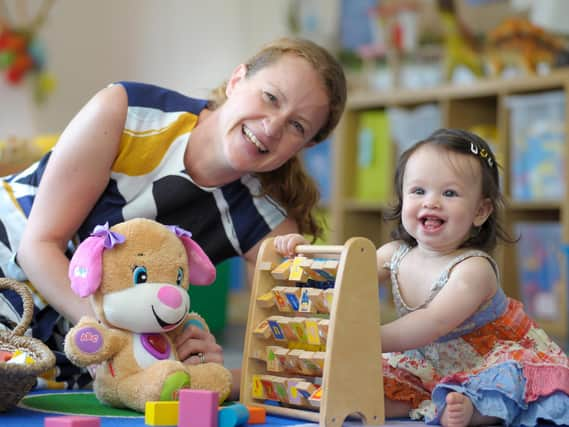 Bilton Grange has announced plans to open a new nursery on the prep school's 90-acre woodland site in Dunchurch.
Little Grange Nursery will welcome babies from six months to children aged five after the school's existing nursery, The Nest, reached full capacity.
A full refurbishment programme of existing buildings will take place during the summer of 2022, with the nursery then expected to open on August 1 of that year.
Little Grange will open on the site of the current Rugby Montessori Nursery School (RMNS), whose lease of the Bilton Grange-owned buildings ends in July next year.
Rugby School Group and Jane Garland, who owns RMNS, are working closely to ensure a smooth transition for all involved in the new venture.
RMNS staff will be welcomed to the new nursery while current parents and their children will receive priority allocation of places.
Bilton Grange headmaster Alex Osiatynski said: "We will be ensuring an outstanding team of staff so that, while the children play and learn, they will be safe, nurtured and stimulated.
"I am delighted we will be welcoming staff from the RMNS team and so pleased to be working alongside Jane to ensure the smooth transition of current parents and children.
"We have been fortunate to have her high quality nursery on our site for so long."
Jane said she is proud to have created a thriving nursery on the Bilton Grange site where so many children have enjoyed their time during the past 29 years.
She said: "I am reassured that my little ones will continue to be cared for by my team and confident Little Grange Nursery will offer them a caring, stimulating environment to continue their educational journey.
"I will be working very closely with the Little Grange team to help ensure the children's transfer is as stress free and seamless as possible."