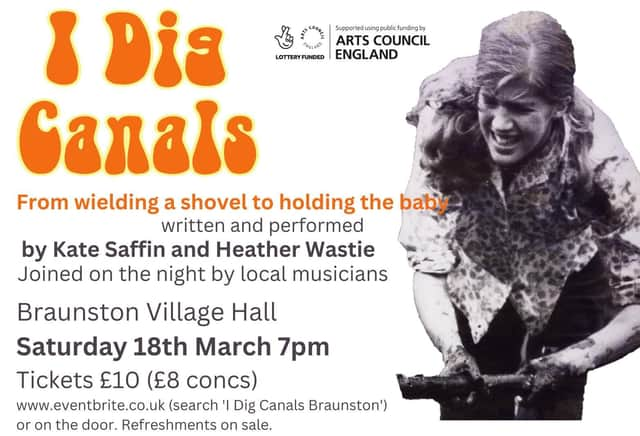 A community theatre project in Braunston is preparing to set sail.
The launch event for the year-long project, 'I Dig Canals – Braunston', which aims to celebrate a century of waterways' life and the impact on the village, takes place on Saturday March 18 at Braunston village hall.
The entertainment includes production company Alarum Theatre's acclaimed show 'I Dig Canals' – devised from the real lives of everyday women who helped rescue and restore their local waterways.
The evening will also feature local musicians Nick Wood and David Tilley, and a sketch from Braunston Players. The audience can also meet the team who will be working with the community, including Braunston Primary school, across 2023.
Tickets are £10 or £8 for concessions and proceeds will go towards the Braunston local History Society research.