A team of talented Houlton School pupils will be heading to London, after reaching the finals of a competition.
They took part in the V&A Innovate National Schools Challenge, which tasks pupils to come up with ideas to solve real-world problems.
The challenge, led by the Victoria and Albert Museum, had three categories available for students to enter; Adapt, Care and Connect. The Houlton School team entered the competition last year, and came away as the 'Move' category winners.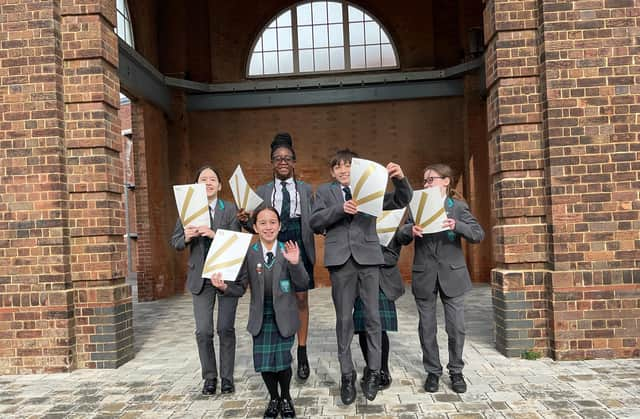 Team members from last year, now in Year 8, have supported year 7 pupils during this year's conception and submission.
Their design, 'My Card', is a communication assistive device for neurodiverse young people. It aims to make communication easier and more comfortable for the user, by discreetly notifying a selected adult when the user requires assistance.
The judges said the design was a 'playful, thoughtful, practical design that could really benefit people'.