Former international Paralympic footballer shares harrowing yet inspirational experiences with students in Rugby
"Jack was an excellent speaker and he has helped to inspire our students"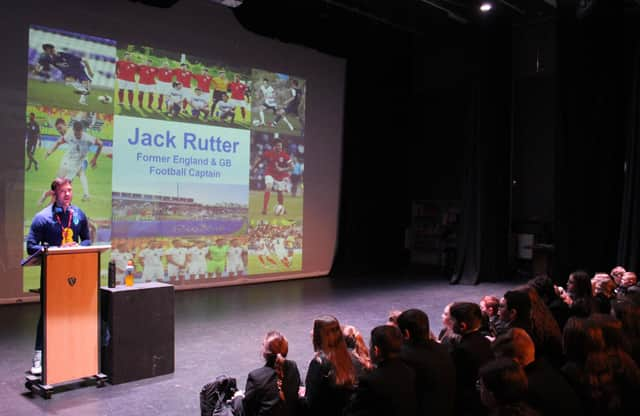 A former international Paralympic footballer has shared his harrowing yet inspirational experiences with students The Avon Valley School and Performing Arts College in Rugby.
In 2009, Jack Rutter was on the verge of signing a professional football contract with Birmingham City. Jack had been at the club for eight years and was gearing up to play in the FA Youth Cup semi-final against Liverpool. However, everything changed when he was the victim of an unprovoked attack outside a nightclub.
Jack suffered a double fracture to the skull, serious brain damage and was left completely deaf in his right ear. At one point there were doubts about his survival. Sadly, the attack put an end to Jack's potential career as a professional footballer.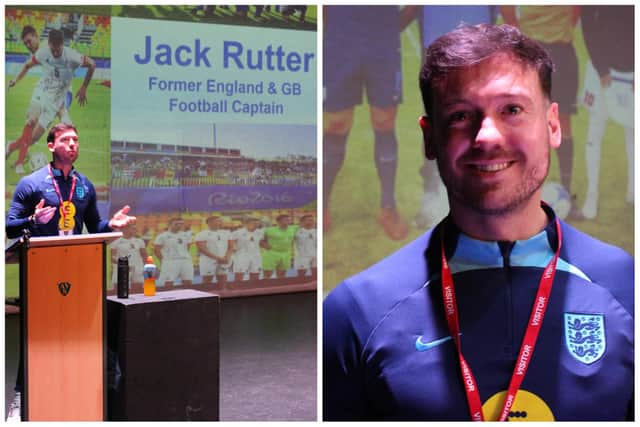 After two weeks in intensive care, Jack left hospital in a wheelchair unable to recall what had happened and with his balance and coordination gone. Jack struggled to come to terms with the fact his footballing dream had snatched away, which led to metal health problems, depression and anxiety about his future.
However, four years later he found out he could play for the England and Team GB seven-a-side Paralympic football team. Playing football again gave Jack the focus he needed and allowed him to go from strength to strength. Jack would go on feature in five major tournaments and captain the team in a European Championship, two World Championships and at the 2016 Paralympics Games in Rio for the GB team.
Since retiring from playing international football, Jack has completed his UEFA A coaching licence and now coaches the England cerebral palsy team that he played for. In addition Jack represents a number of organisations working as a coach, mentor, motivational speaker and ambassador.
Headteacher Alison Davies said: "We are incredibly grateful to Jack for visiting our school and for speaking to almost 900 of our students. Jack's shocking story shows the damage one single action can do, however, it also highlights the importance of resilience which is a characteristic we aim to develop in our students. Jack was an excellent speaker and he has helped to inspire our students."