Campion School is celebrating the achievement of its pupils who have, yet again, achieved well in all subject areas this year, with more than 80 per cent of pupils achieving a Grade 4, or above, in English, and 70 per cent achieving a Grade 4, or above, in GCSE Maths.
More pupils than ever have achieved the highest grades of 7, 8 and 9, continuing the upward trend of sustained success and improvement over the last five years.
Jassa Panesar, headteacher, said: "I would like to congratulate all of our wonderful Year 11 pupils who have worked so hard for five years.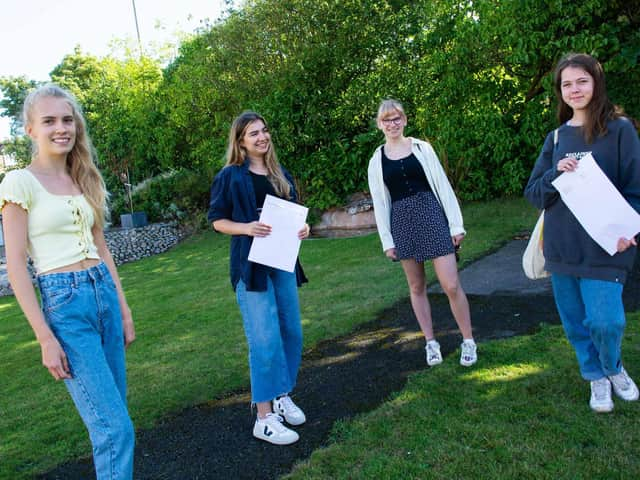 "This year group has been delightful, with some unforgettable personalities.
"Grateful thanks must go out to their families, along with those of our Year 10 pupils, who have studied early for GCSEs, as without their sustained support the pupils and, in turn, the school, could not have progressed.
Sixth form at Campion beckons for many of our Year 11 pupils as we make preparations to encourage them on to even greater success over the next two years.
Although this has been a challenging academic year, these results are well deserved and will ensure that the doors through to the next challenge will open up for our young people.
The school has produced above average Progress 8 scores for the past three years and had anticipated a set of high results.
Peter Forsey, deputy headteacher, who is responsible for pupil achievement at the school said: "We are very proud of the hard work and attitude of our students during the last three years of their GCSE courses and at how they have reacted to the challenges of the last few months.
"This year group has produced some of the highest results we have seen at Campion and their grades are well deserved, which has been evident from their attitude, consistent hard work and the results of the rigorous mock examinations throughout their courses.
"The grades reflect the achievement of the students and they should be proud of themselves."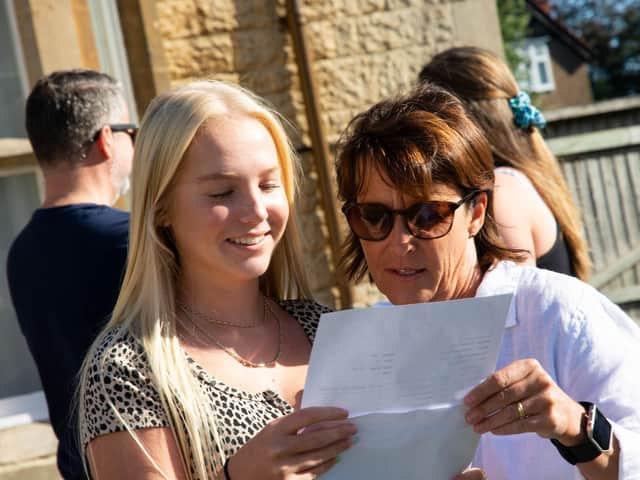 In an unprecedented, anxious and difficult set of circumstances, The Kingsley School is celebrating its students' achievements and dedication with a "brilliant" set of results.
Kingsley has welcomed the decision to award GCSE and A-Level students their centre assessed grades saying "it is only fair that these are based on the achievements of each individual and the professional judgements of their teachers".
These results reflect the consistent quality of hard work undertaken by students of all abilities and backgrounds and teachers throughout their courses.
Of all grades, 27% were awarded at level 9-8 (A* equivalent), 51% at level 9-7 (A* - A equivalent) and 99.2% at level 9-4 (A* - C equivalent).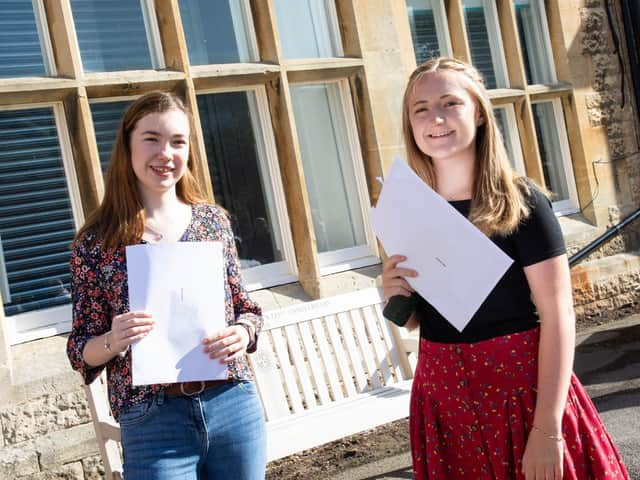 Top marks were awarded across the board in all subjects, with exceptional performances in all three sciences, PER, Modern Foreign Languages, History, Geography, PE and Music.
Among the many individual success stories were:
Isabella Fitches, who achieved 9 grade 9s, 1 grade 8 and an A in additional mathematics.
Jessica Ellis, who achieved 8 straight grade 9s.
Cecilia Goldwin, who achieved 7 grade 9s and 3 grade 8s.
Emily Mortimer, who achieved 3 grade 9s, 3 grade 8s and 4 grade 7s.
Charlotte Pimm-Smith, who achieved 3 grade 9s, 4 grade 8s and 3 grade 7s.
Hannah Dennison, who achieved 3 grade 9s, 6 grade 8s and 1 grade 7.
Imogen Lomas, who achieved 2 grade 9s, 3 grade 8s and 4 grade 7s.
Alys Clarke, who achieved 7 grade 8s and 3 grade 7s.
Christina McCullough, deputy head, said: "We are full of pride for all of our students and the exemplary way in which they have dealt with this very difficult year.
"These excellent results reflect the hard work of the students and the strong partnership between themselves, staff and parents.
"We are extremely proud of the well-rounded individuals they have become.
"They have conducted themselves with grace and courage and we look forward to seeing them continue to flourish in the future."
Arnold Lodge School is celebrating the impressive academic achievements of pupils at GCSE.
Of all grades awarded, 12 per cent were at grade 9, 37 per cent at 7-9 and 100 per cent achieved 5+ grade 4s including English and Mathematics.
This is a significant achievement for the pupils, staff and wider school community and reflects the academic value added for the pupils at Arnold Lodge across their time at the school.
Among the individual success stories were Alice Magnall who attained 9 grades 9s and 1 grade 8, Head Prefect Francesca Rattray who achieved 4 grades 9s, 5 grade 8s and a grade 7 and Jacob White who attained 4 grade 9s, 3 grade 8s and a grade 7.
A special mention must also go to Sebastian, Year 9, who took his French GCSE course early and achieved a grade 9.
Headteacher David Preston said: "This has been a difficult few months for pupils waiting their examination results and I am sure that this will have felt heightened since the A level results last week.
"I am delighted for our pupils to be able to come and collect results that reflect their commitment to their studies, their positive attitude to learning and their academic ability.
"For our pupils, today isn't about algorithms and politics; it's about celebrating their journey through school and the steps they are taking towards their future success and aspirations."
He added: "Our school community will, I know, join me in congratulating all of Year 11 pupils not only on their excellent results but on their resilience and determination to do their best in challenging circumstances.
"As the majority of our pupils progress to study A levels in our Sixth Form, I look forward to seeing their continued academic success and to welcome them back to school in September to begin their new courses of study".
Princethorpe College pupils are today celebrating their long-awaited GCSE results.
From a cohort of 155 pupils over 60% of all entries were graded 9, 8 or 7 and 50 of its Year 11 pupils received nine or more 9, 8 or 7 grades.
There were many exceptional personal achievements, special congratulations go to Caitlin Mason, Ciaran Smith, Ben Shipton and Ben Scares who were awarded an outstanding eleven or more grade 9s each.
Overall 98 per cent of the grades achieved were levels 9 - 4.
Whilst some pupils chose to receive their grades online, many came into school for the first time since the lockdown began to collect their results in person.
Ed Hester, Headmaster, commented, "After the uncertainty of recent weeks, we are delighted that these grades are based on the assessments of the teachers who know our pupils so well. We feel the results are well-deserved and reflect the hard work and commitment of this year group."
He added: "I would like to congratulate all of our Year 11 pupils. They have shown resilience and focus during the many weeks of lockdown and made great strides in their learning with our on-line A-level and BTEC bridging courses which have prepared them well for their next steps. It has been an anxious time for many but we now look forward to welcoming the vast majority of them back into Sixth Form, alongside a good number of new entrants who are joining us from other local schools.
He added: "We are of course delighted with the high number of top grades, but we are proud of all our pupils who have worked hard and done their very best over the course of their GCSE studies.
"Whilst their results are important, this year group have also demonstrated many fine qualities worth celebrating, such as kindness, respect, determination and friendship.
"Lastly I would like to thank our dedicated teaching staff who worked with immense professionalism and rigorous attention to detail to support pupils and submit the grades on their behalf."
A small number of pupils did not receive their BTEC results due to exam board Pearson announcing that it would re-grade them in line with GCSE and A-level results.
Students at Southam College celebrated fantastic GCSE results today.
Headteacher Ranjit Samra said: "These results are a culmination of many years of hard work so today is a day to celebrate the wonderful achievements of our students, staff and families.
"They have been placed in a situation not of their making but worked incredibly hard to gain some great results which they can proudly carry with them for the rest of their lives."
Notable achievements included;
Jay Hilton: Ten grade 9s and one 8
Alexandra Zamfir: Nine 9s, two 8s
Izzy Alexander: Eight 9s, two 8s
Highest levels of Progress (Average progress is a progress score of zero):
This morning the Year 11 pupils at Trinity Catholic School were welcomed back to school by the leadership and sixth form team.
After five months of lockdown, there were scenes of celebration and delight as the pupils received their GCSE results.
There has been much uncertainty around the national grading system this year and the school ensured that a wide range of staff were on hand to support and advise pupils to ensure they knew how to progress to their next stage of education.
Thirty three per cent of students achieved 5 strong passes including English and Maths and increase of 3 per cent on last year.
In English and Maths, 71 per cent and 61 per cent achieved the standard pass respectively with another 3 per cent increase in those achieving grades 9 to 7 in both English and Maths.
Jon Shires, the head of school at Trinity, said: "Students should be proud of their results as they reflect their hard work and achievements during their time at school, not solely the results of an algorithm. It was a pleasure to see so many students smiling knowing they have secured their places on post 16 courses given the turmoil and uncertainty of last week"
Executive principal Tom Leverage added: "We are absolutely delighted for our students.
"GCSE results day is a culmination of five years of hard work and we must not allow the extraordinary events of the last few months to taint the joy and success of these pupils.
"I am delighted that all of our pupils have achieved the grades they needed to secure their places at sixth form and college and I wish them the very best for all of their future endeavours."