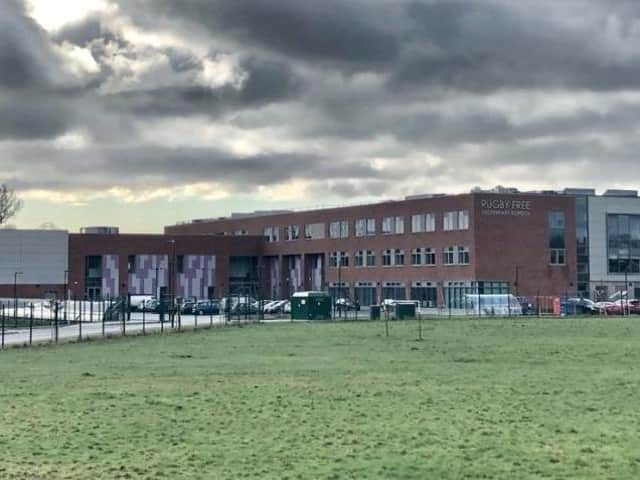 Rugby Free Secondary School is making good progress since being rated 'Inadequate' in its first ever inspection, Ofsted reported in a recent monitoring visit.
The school, which opened in 2016, was rated as 'inadequate' when its first Ofsted inspection took place in 2019.
Later that year Andrew Warren, regional schools commissioner for the West Midlands, wrote to the school's Learning Today Leading Tomorrow trust to warn them that the school could its funding stopped if there were not significant improvements.
And on February 25 of this year, Ofsted conducted a remote monitoring inspection of the school - then publishing the subsequent report on March 30.
The report explains that the school is making good progress, stating: "Since the last inspection, leaders have remained focused on improving the school's curriculum.
"Curriculum leaders have reviewed the content of their subjects to make sure that pupils learn the most important knowledge in the right order.
"These plans are further ahead in some subjects than in others."
Sensible plans to support pupils as they learned remotely through the pandemic and improving help for SEND pupils were also among the positive steps acknowledged.
Brenda Mullen, CEO of the trust said: "I am delighted that the tremendous effort made by all RFSS staff throughout this challenging year has resulted in further positive outcome following the recent Ofsted inspection.
"Most importantly, parents and carers have told us and Ofsted that their children are happy at school and have felt very well supported throughout the pandemic.
"Samirah Roberts has built a successful and highly committed leadership team and their actions and those of the trustees and local governors are recognised throughout the Ofsted report.
"It has been truly wonderful to welcome all children back into our schools following the recent lockdown and we are looking forward to getting back to normal as much as possible and a summer without further closures."