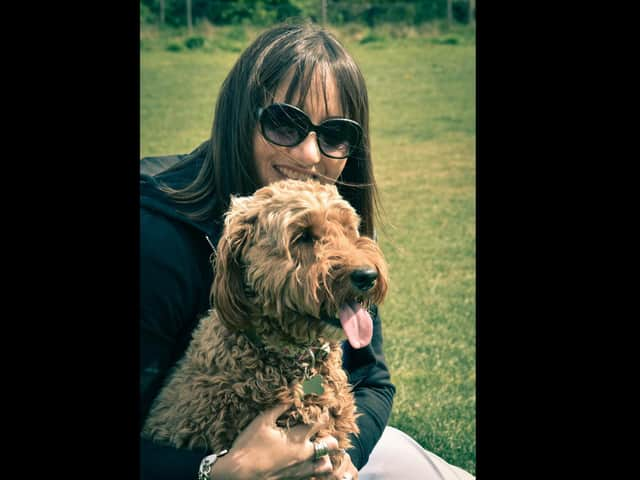 Submitted photo.
A new principal and her faithful dog, Lola, have received a warm welcome from staff, pupils and their families at Henry Hinde Junior School.
Jennie Nurse who became principal at the start of this term, joins Henry Hinde Juniors from her role as headteacher at Catherine Junior School, a good school with outstanding features in Leicester.
Miss Nurse has more than 20 years' experience in teaching and over a decade spent as a senior leader.
She saidshe is passionate about the power of education to transform the lives of young people, not just academically, but in order to help them grow as a person.
Her dog, Lola, a Pets as Therapy registered cockapoo, also comes with years of experience as a school wellbeing dog.
Miss Nurse said: "I firmly believe that school should be a sanctuary for children - somewhere to build their self-esteem, their confidence and their resilience and to really nurture their wellbeing.
"That's why I've introduced my cockapoo, Lola, as Henry Hinde Junior's new wellbeing dog.
"Lola has worked in schools for her whole life and is very used to children and the workings of the school day.
"She is friendly, sociable and well-trained, and loves being around children and the school environment.
"From my experience, and the research I have carried out, I believe there will be so many benefits for the whole school community.
"From developing a sense of responsibility, to helping to reduce stress and anxiety, I've seen first-hand the impact that a dog like Lola can have on behaviour and the self-esteem of children too."
A former English and maths lead, Miss Nurse also brings with her a passion for the arts, drama and music, which will become the hub of school life.
Miss Nurse added: "Feedback from children and their families has been brilliant so far, and it has been a pleasure getting to know them.
"The staff here are so fantastic too, they are really committed and keen to make a difference for our pupils.
"I've also been getting to know the team at Henry Hinde Infant School as well, and I look forward to further collaboration across our schools over the coming months."