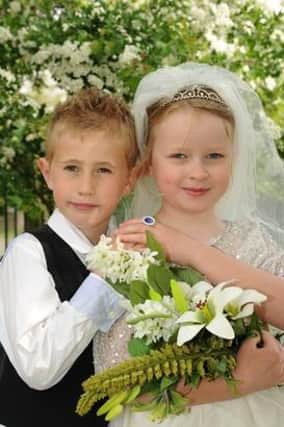 OLD SCHOOL: Your personal invitation to take a trip back to Royal wedding celebrations in Rugby schools from 2011
Schools held their own mock wedding ceremonies, with teachers and pupils alike getting in on the knees-up
Our Old School pictures from 2011 show Royal wedding celebrations as young and old alike turned out to mark the much-anticipated occasion in Rugby.
Schools held their own mock wedding ceremonies, with teachers and pupils alike getting in on the knees-up.
Children added fun and sparkle 'red, white and blue' celebrations and fancy dress events.
Some schools staged mock weddings to get into the royal wedding spirit.
Other activities enjoyed by young people in the town included making art and crafts to create decorations, clothing, hats, crowns and fascinators. They also had fun with quizzes, cake making and mapping of the royal wedding route.
Take a look at our picture gallery. Do you recognise anyone? We'd love to see pictures for your looking back feature. Email [email protected]