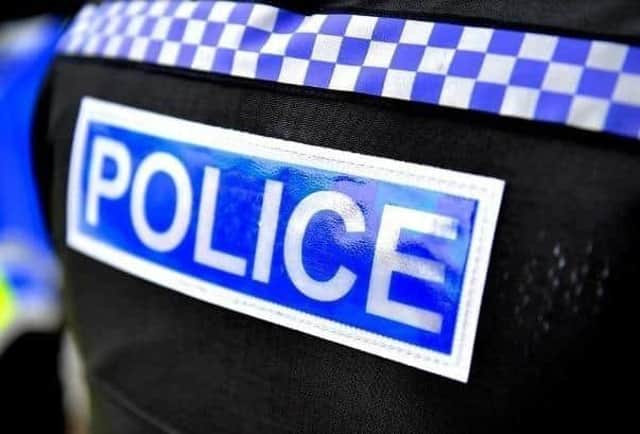 Police have stepped up patrols after thugs were spotted launching bricks and rocks at cars from a bridge in Rugby.
They have launched a full investigation, boosted patrols and have a plan in place to respond immediately following several reports.
The incidents saw offenders launch bricks and stones at cars from the pedestrian bridge over the A4071 relief road on the evening of Thursday, March 2.
Detective Chief Inspector James Rankin, who commands Rugby Police, said: "These were shocking incidents and I need not explain just how much danger this reckless behaviour puts motorists in.
"Elsewhere in the country, motorists and their passengers have been killed in incidents like this, and those responsible have received lengthy prison sentences for manslaughter.
"My team is conducting a full investigation into each incident. We are gathering CCTV, witness statements and examining the site in detail.
"We have had officers out on foot patrol in that area today and these patrols will now continue through the evenings.
"We have also briefed officers on vehicle patrol of these incidents, and there are plans in place for them to respond immediately to any incidents.
"Rugby officers will also be visiting local schools to educate pupils on the seriousness of this offending.
"In addition to all of this, I am now liaising with police dog units, and we are planning for them to be on active patrol in the area.
"These are incredibly serious offences and we have plans to despatch dog units so that, should this happen again, police dogs will be deployed immediately to track and detain offenders.
"What we have here is a small group of people who feel it is alright to effectively arm themselves with bricks and stones, and put residents' lives at risk.
"They need to understand that a significant amount of resources, including police dogs, have now been allocated to catching them and they are already facing serious consequences."
Motorists are advised to take particular caution when passing under the bridge.
Anyone with any information or dash cam footage showing suspicious behaviour, is asked to call police on 101 or visit www.warwickshire.police.uk/ro/report, citing incident 301 of March 2. Call 999 in an emergency.