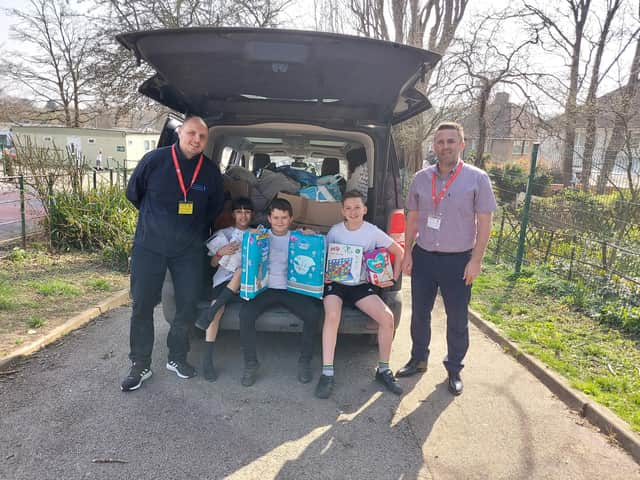 David S, Finley and Isabella are not new to fundraising as they have been involved in many other collections and charitable work before.
And after they made an appeal to the school to help the children of Ukraine, many pupils answered the call.
One of them - David G in Year 5 – even used his birthday money and savings and went to the shops to buy boxes of goods to send over to Ukraine, spending over £70. David also recorded a video of this to help encourage others to do the same.
Headteacher Leah Adams said: "At such a challenging time for so many, we are humbled that our children continue to look outwards and consider how they can make a difference to those less fortunate than themselves."