Warwickshire pupils who are unable to attend the schools they are at due to sickness or physical or mental health challenges a
re now being helped to take part in lessons through the use of robots.
The schools which are currently using or who have used the AV1 robots to support students include Southam College, St Johns Academy in Kenilworth, Kineton High School and both Harris C of E High School and Ashlawn School in Rugby.
The AV1 robot is an app-linked device fitted with a camera, speaker and microphone, that opens a two-way audio and one-way visual channel between the student and their classmates, allowing them to learn alongside their peers, and maintain social contact with their friends, without obliging them to appear on camera themselves.
The robots are carried from lesson to lesson by a classmate. Some children in primary schools have even taken the robot into the playground or to lunch, so their classmates can be involved in all elements of the school day.
Councillor Kam Kaur, Warwickshire County Council's portfolio holder for education, said: "It's great to be able to make the best use of technology to support students who are unable to attend school due to special educational or medical needs.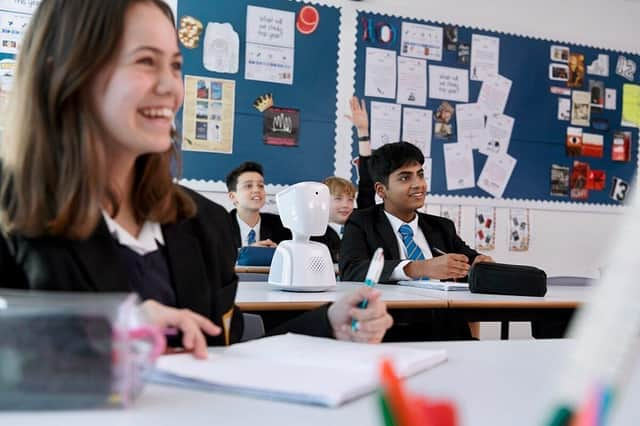 "By using the robots, our students have been able to access learning, communicate more effectively and be fully included in the school day without needing to be onsite.
"The results we have seen have been impressive and have shown how important the use of technology can be in our schools to help students stay connected to their class, teacher, and friends."