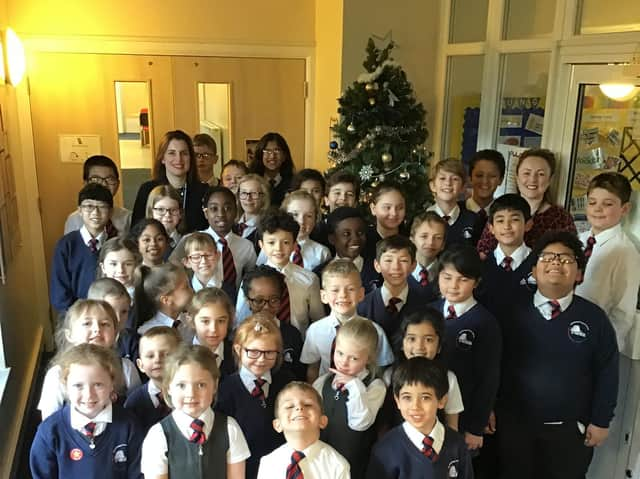 Staff and pupils at Northlands Primary School.
During the inspection, which took place on November 12, Ofsted inspectors spoke with parents of pupils and found: "Parents value the welcoming feel of the school and the friendly personalities of the staff.
Inspectors said parents told them: "It's a perfect school where children come home happy every day."
The report adds: "Pupils are happy, safe, confident and enjoy spending time with their friends.
"They value the range of extra activities and special events that the school organises to support their learning and make it fun, especially the trips to Condover and London.
"Pupils say, 'It's a good school because you get to be with your friends and we have opportunities to learn.'"
Mrs Adams, substantive headteacher said: "We are pleased that the continuous endeavours of our team and pupils have been recognised by Ofsted.
"Our progress since the previous inspection was noted and identified particular strengths including the teaching of reading, writing and mathematics, and the support and care for our pupils with special educational needs among others.
"I am so proud of our community and the education we provide – we couldn't do this without our committed and dedicated team.
"We are so excited about what the future holds for us."
Miss Carter, acting headteacher, said: "We are thrilled that Ofsted has recognised the many strengths of our small community school especially our commitment to the care of our pupils and families.
"We put the needs of our children at the heart of everything we do and are committed to providing enriching experiences above and beyond the curriculum."
A spokesperson for the school said they are the first primary school in Rugby to receive a 'Good' rating under the new Ofsted Framework, which was released in September 2019.
The new framework, released in September last year, puts an emphasis on the quality of education - including more emphasis on ensuring pupils receive a broad and balanced curriculum.