School in Rugby praised for its diverse and innovative teaching of religion
"I am so pleased that we have received an award which celebrates both our Christian ethos and the quality of our education," said the headteacher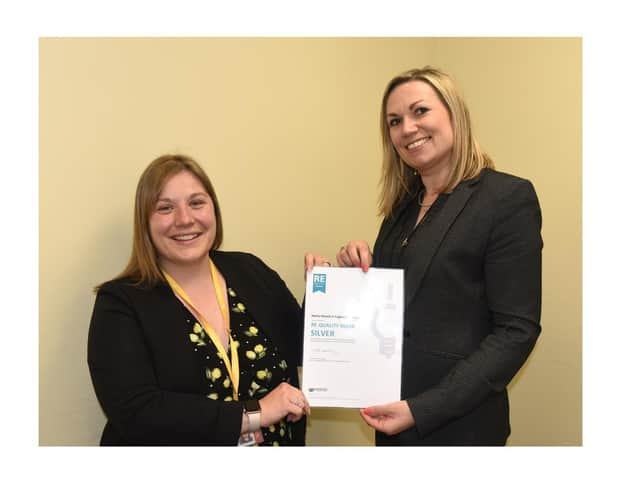 Headteacher Roberta Harrison with Anneka Hurst (head of humanities).
A school in Rugby has been recognised for its diverse and innovative teaching of of religion.
Harris CofE Academy has been awarded a silver award for the quality of its religious education from The Religious Education Council of England and Wales.
Headteacher Roberta Harrison said: "I am so pleased that we have received an award which celebrates both our Christian ethos and the quality of our education.
"Harris is a very inclusive school and we are proud of our commitment to diversity."
The assessor said "This school is showing a genuine commitment to critical engagement with religion as a lived experience and has found some innovative ways of engaging with the diversity that exists within as well as between religions."