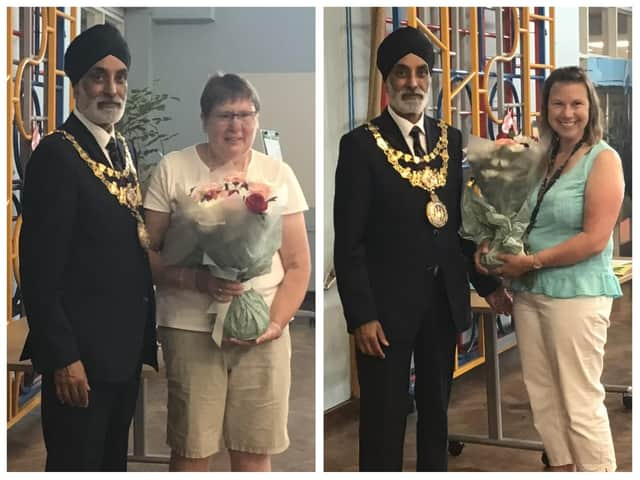 Sue Cuthbertson and Gail Ormandy
Sue Cuthbertson has retired from teaching after 24 years. She started as a pupil there in 1967 - and her children studied at Emscote.
The school said that she has been a "valued teaching assistant and will be greatly missed".
Gail Ormandy has worked as a teaching assistant and midday supervisor for 14 years.
Sue Cuthbertson with Warwick Mayor Parminder Singh Birdi
"She has been a huge asset to the Emscote team," said the school.
Gail Ormandy with Warwick Mayor Parminder Singh Birdi