A second headteacher in Rugby has stepped down following an 'inadequate' inspection rating.
Stephen Garside has vacated his post at Brooke School. The move comes after the school, which is part of academy trust Unity MAT, was placed in 'special measures' due to the lowest 'inadequate' rating from inspection body Ofsted in November.
A vacancy for a new headteacher to replace Stephen Garside, who took up the post in 2019, has been advertised on the school's website. While the school has not confirmed the two events are related, the advert points out the school has been placed in special measures and that a 'significant support package' has been implemented. It also says it requires a leader to 'drive the school's improvement journey at a rapid pace'. We approached the school for comment but they said that they "don't comment on staffing matters that relate to individuals".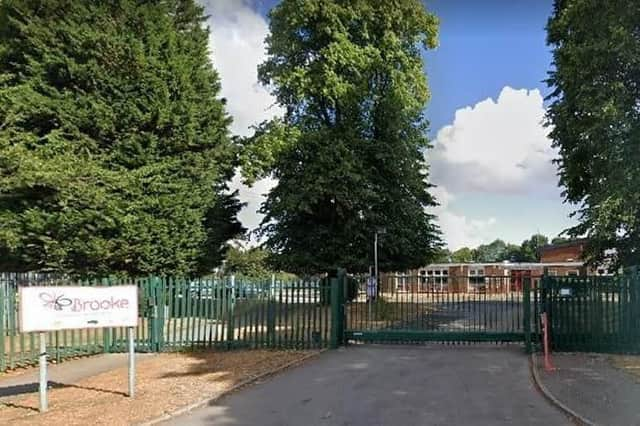 At the time of the Ofsted inspection, former headteacher Stephen Garside told the Advertiser he was 'saddened' by the rating which had previously been 'good'.
The report stated: "Leaders have high expectations for all pupils to behave well and to do well, but they are not clear enough about what they want pupils to learn, why, and when." It added improvements were not happening quickly enough.
Mr Garside responded he was confident staff at the state special school could make the changes outlined by Ofsted.
It is not the first school in Rugby to lose its headteacher following a significant landslide from a high rating to Ofsted's lowest-of-four 'inadequate' status. The principal of Ashlawn School, Siobhan Evans, left with 'immediate effect' at Christmas following an inspection in November.
The report, published in January, confirmed fears that the school, which is part of the multi-academy Transforming Lives Educational Trust, had received an 'inadequate' rating during its first inspection since 2013.
Bad behaviour, regular use of discriminatory language by pupils, a lack of support for pupils with special educational needs and the lack of a strategic approach to reading were some of the reasons for the rating.
In response, trust CEO James Higham reassured an overhaul of leadership responsibilities had been carried out as well as a 'significant programme of engagement with staff and pupils' to inform its improvement plan.