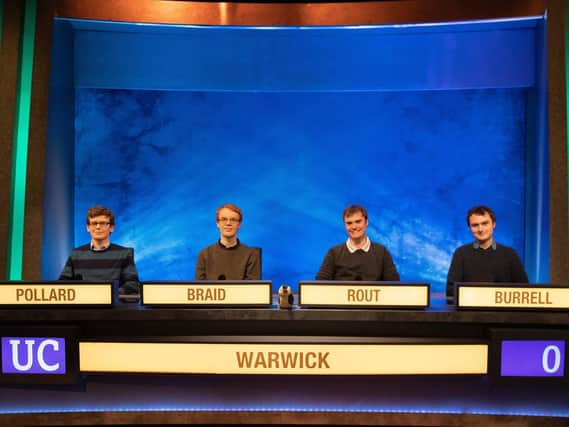 The University of Warwick has been crowned University Challenge champions.
The students won the coveted trophy after beating Magdalene College Cambridge in the final, which was broadcasted last night (Monday).
Following the victory of the Warwick team in the final of BBC Two's University Challenge, the University of Warwick's Vice-Chancellor, Professor Stuart Croft, said: "After a thrilling series and an edge of the seat final, I am absolutely delighted to congratulate Warwick's University Challenge team on their superb victory.
"To have won the series without losing a single match is an incredible achievement, especially against such excellent competition.
"I'm sure the whole of the Warwick community will join me in sending our congratulations and best wishes to Richard, George, Andrew and Owain – our University Challenge champions!"
While the University of Warwick is in fact based on the edge of Coventry, many students live in Leamington, as well as Warwick and Kenilworth.