A brave schoolboy has said goodbye to his hair in support of his Napton stepmum who is fighting cancer.
Morgan Walther-Gaby, 11, has helped raised £2,000 for Sarcoma UK in honour of Kelly Best, 25, as she undergoes treatment for synovial sarcoma.
The hair shave took place at the Red Lion, Horley, at the weekend.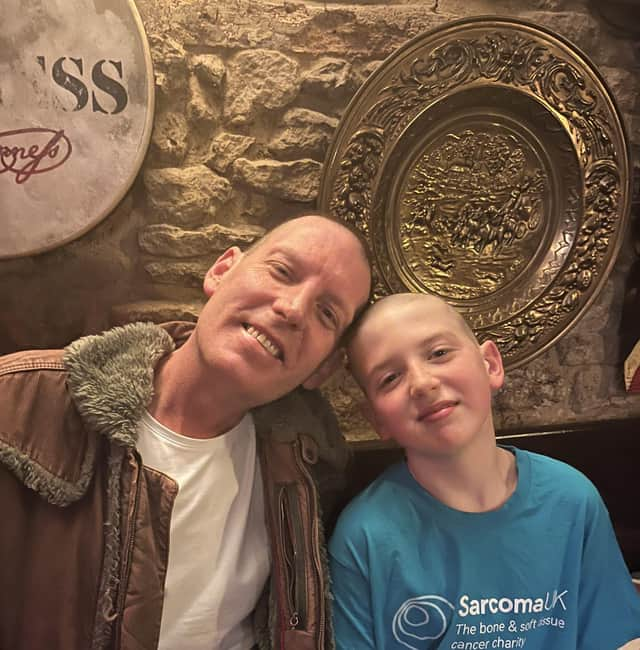 Morgan's mother, Katie, said: "The evening was really good, with lots of people turning out to support Morgan.
"The Red Lion at Horley were great hosts and Jake Newton from Newton's Barbers in Banbury came along to do the head shaving."
A raffle was also held to pull in the pounds.
Morgan said: "I want Kelly to know that if she loses her hair due to the chemo, she's not doing it alone."
His dad Matt Gaby, who runs The King's Head in Napton, also shaved his head and helped raise another £1,000 at his pub.