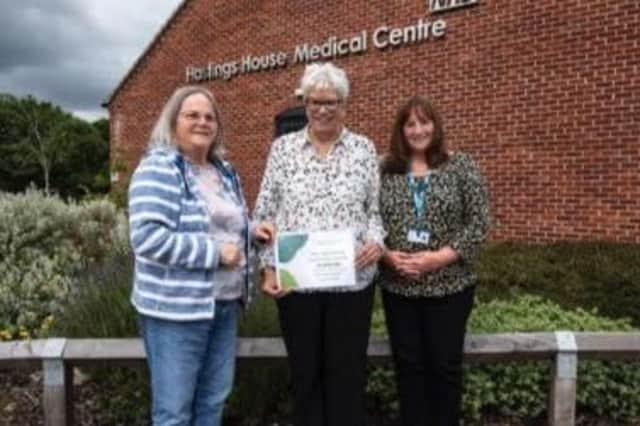 Friends of Hastings House will serve the residents of Wellesbourne, Kineton and the surrounding villages.
Eileen Edwards, a trustee of the charity, recently received £5,000 from Cllr Anne Prior of Wellesbourne Parish Council. The grant will primarily help to fund the work of Wendy Walters, a wellbeing navigator, who works with individuals and groups locally who need additional support, particularly the elderly and those who are socially isolated.
Wendy recently helped organise a Holiday at Home event for individuals who are unable to go away on a proper holiday and a Jubilee celebration at Ettington Lodge care home. This event was held on Friday, June 3 and included live music from 1960s-style band Shadowfax. It was attended by more than 80 people from Ettington Lodge and the local community.
Friends of Hastings House will be holding a fundraising event at St Peter's Church, Wellesbourne, on Saturday, July 16, at 7.30pm.
It is a formal evening, with a variety of bands and choirs booked to perform and the church decorated with bunting and flags. The first half of the evening will last 60 minutes before a 30-minute interval when soft drinks and wine/Prosecco will be served. The second half will also last 60 minutes, building up to a Proms-style finale.
Tickets are £10 and can be bought in advance from Wellesbourne Pharmacy on 01789 621135.