Dame Stella Manzie, who chairs the board of University Hospitals Coventry & Warwickshire NHS Trust (UHCW), was responding to concerns from county and borough councillor Jerry Roodhouse that the needs of Rugby get "washed over a lot of the time" compared with other areas of Coventry and Warwickshire.
He raised the points during a meeting of the Health & Wellbeing Board, a committee of county, district and borough councillors, while discussing community diagnostic centres (CDCs) and how they can help to reduce health inequalities.
The idea is to cut travel burdens for patients who need tests while also taking pressure off hospitals by having satellite locations.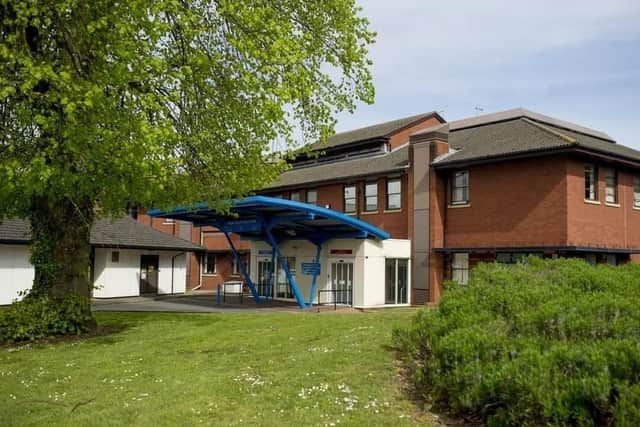 A programme to create four centres is underway. Coventry will have a hub, while Rugby's facility will be a "spoke" – created to add more capacity to hubs.
Cllr Roodhouse (Lib Dem, Eastlands), who represents Warwickshire County Council on the board, said: "We probably need to get together with UHCW and have a chat about St Cross.
"There is something about the figures that come through, fully understanding the Rugby situation and the expansion of population that has gone on there, the change in the population and the growth in demand.
"It does seem to me that is being missed in a lot of the documents. We talk about Coventry and Warwickshire, we talk about UHCW – I come from Rugby, I have St Cross and all of this stuff here with a 100,000-plus population, it gets washed over a lot of the time.
"We are just going into the next local plan and they are starting that process for another five, six, seven-thousand houses. We are already building 6,500 plus another couple of thousand and the Bilton side is going to get another 3,000. We are now talking about X amount more.
"Please can you push that in. There probably does need to be a discussion to understand the spoke model that is being brought forward, how that works.
"There is a lot of good stuff going through but there are missed parts along the way that we need to make sure are joined up."
Dame Manzie highlighted that UHCW runs St Cross and University Hospital, Coventry, as one entity and has a "Rugby strategy board" chaired by chief executive Andy Hardy.
"We have plans, when we can secure the cash, for considerable investment in Rugby St Cross," she said.
"We are working with development partners and a whole range of other things. I would like to reassure people that Rugby is absolutely on the front page of UHCW, it is very much a part of our strategy overall in terms of putting more services into Rugby, not less.
"We have already started doing that with breast cancer, expanded services there, we are building a brand new endoscopy unit which is part of this clinical diagnostics programme, so there is an awful lot of work going on.
"As with most of these things, we haven't actually got all the money that we would like. Our aim is to have the strategy there so that when money becomes available, we can draw it down or bid for it."
"I would endorse what Councillor Roodhouse is saying about maintaining our focus on that but just to say it is always very much in the eye of the board at UHCW about what role Rugby St Cross plays in the delivery of services more widely, as well as to the population of Rugby.
"It is not just to the Rugby population, it is to the broader population as well."