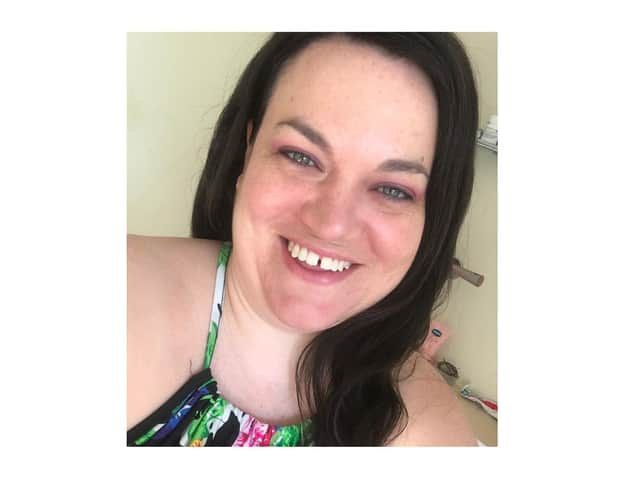 A woman from Whitnash has made special lanyards to help those coming out of shielding.
Gillian Godfrey said she has been worried some people are still not social distancing and the lanyards come in in traffic light colours so people can see that those wearing it are vulnerable to Covid-19.
Gillian and her family have been shielding at our home since the start of March.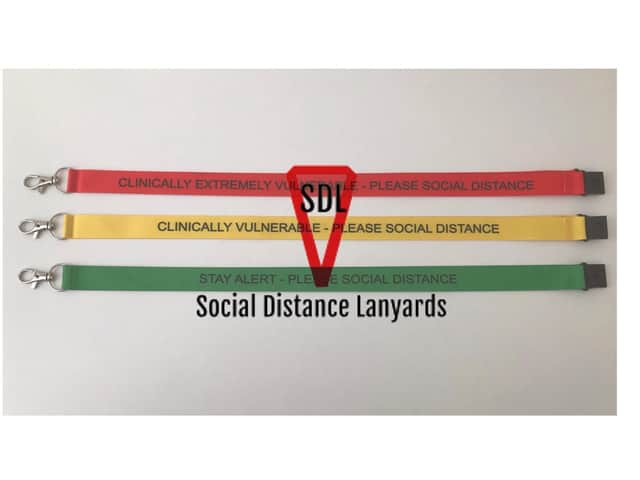 Her husband falls into the clinically extremely vulnerable category as he suffers from Psoratic Arthritis - the medicine he takes to help relieve some symptoms cause him to have a very low immune system.
This meant Gillian and their two young daughters shielded with him in order to keep his as safe as possible, only going out for exercise during the four-and-half-months of shielding.
Shielding in England paused on the August 1 meaning they are able to regain some freedom in line with everyone else, who had previously been able to go inside shops, return to work, meet in groups of six when they had still been staying at home.
Gillian said: "Having been concerned by the lack of social distancing we were seeing in public and on social media it gave me the idea to design a lanyard for my husband as a very important reminder to social distance and also a good conversation starter should it be necessary.
"I am part of a group in Facebook called Psoriatic Arthritis Support UK - The Original & Best! that is very supportive and the feedback was so amazing I decided to set up SDL - Social Distance Lanyards.
"I've designed the lanyards on a traffic light colour system - red for clinically extremely vulnerable (these would be for those who were shielding), yellow for clinically vulnerable (over 70s, pregnant ladies and those with other medical conditions) and green in a stay alert design (ideal for family related to the other categories or those that want to remind others to social distance)."
The lanyards are 2cm in width and 45cm in length and made from recycled polyester fabric.
They have safety breakaways and trigger clips should you want to attach an ID card and cost £3 each plus postage and packaging.
Gillian added: "I've had some amazing feedback from those that have received theirs - over 150 lanyards have been dispatched over the last four weeks.
"They've been worn to regular medical appointments, the shops, jobs where they previously wore an ID page on a standard lanyard, etc, and have helped the wearers feel a bit more confident.
"It's been so lovely to be able to empathise with people who have been in the same boat shielding or who are worried about their return to the new normality we are all experiencing."
Gillian has set up a Facebook page where more information can be found and orders can be placed - https://www.facebook.com/sdlsocialdistancelanyards https://www.facebook.com/sdlsocialdistancelanyardsand she is also on Instagram - sdlsociadistancelanyards