Dad's dying wish was for Rugby nurses to have a 'good night out' with the funds raised in his memory
His family took on a marathon challenge to say thank you to the nurses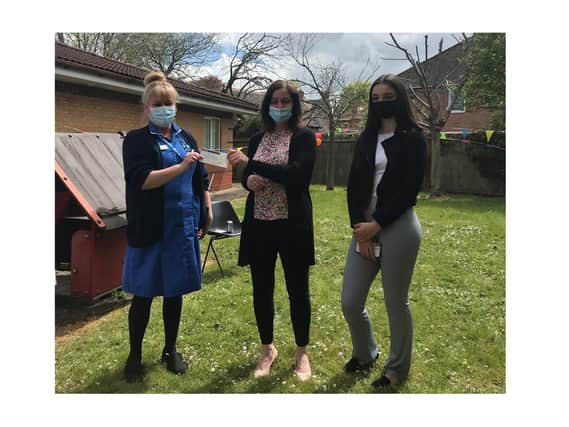 A dad's dying wish was for Rugby nurses to have a 'great night out' with the funds raised in his memory.
Helen Gardner and her daughter, Zoe, ran a marathon to raise money for the Rugby District Nurses after they cared for her father, Brian Wooldridge, during the last few weeks of his life.
Brian sadly passed away in November last year, and the family - who live in Rugby - were incredibly grateful for the care he received from the Rugby District Nurses.
After a discussion with Brian while he was under the nurses' care, it was decided that Helen and Zoe would take on a marathon to raise as much money as they could as a thank you.
In total, they raised an impressive £1,670 for the Rugby District Nurses.
Helen said: "From the date of his diagnosis to losing dad, we had two and a half weeks.
"During that time he had the best possible care and support that we could have asked for.
"Running the marathon was tough, but in the end it was the most worthwhile thing we have done.
"Dad wanted the nurses to have a good night out on what we could raise, and we certainly achieved that!
"He would be so very proud of us."
Helen and Zoe presented the cheque to the nurses during the team's International Nurse's Day celebrations earlier this month, attended by the Mayor of Rugby.
A spokesperson for SWFT Charity, the official charity of South Warwickshire NHS Foundation Trust, which houses the Rugby District Nurses Charitable Fund said: "We are so grateful for the amazing amount of money Helen and Zoe have raised for the nurses who looked after Brian.
"It is testament to the amazing work of the Rugby District Nurses, and for Helen and Zoe to take on this huge challenge at such a difficult time is incredible. We couldn't be more thankful to them both, as well as everyone who supported them."