A kickboxer has put Rugby on the map after beating stiff competition in a UK tournament.
Rafal Witkowski won the World Kickboxing Organisation's English Open Championship at the weekend and has been crowned as British champion in the heavy weight category.
The Polish-born kickboxer has been living in Rugby since 2011 and training with Rugby-based coach Lewis Wundowa.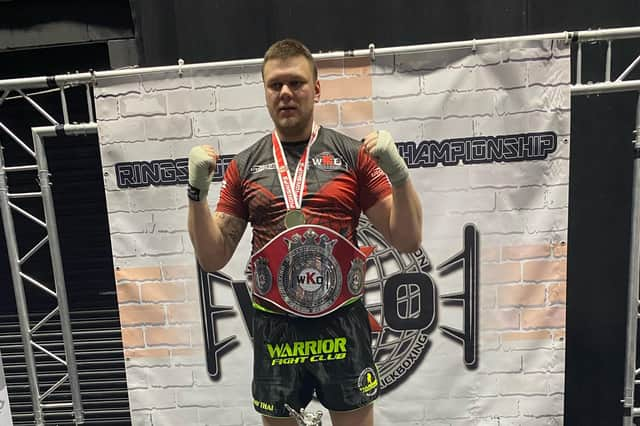 Rafal said: "It is the first time for a Rugby town citizen to achieve a gold medal in the WKO championships in the heavy weight
"I was really happy to win the 94+ kg category and finish the competition as champion, representing Poland."
Rafal added: "I would like to take opportunity to say massive thank you for everyone who help me achieving this title.
Have you got a news or sport story you'd like to share? Message [email protected] with your stories and pictures.