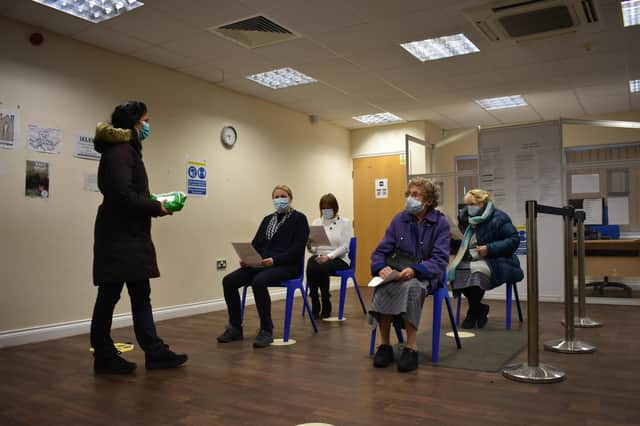 The centre has delivered more than 165,000 Covid vaccinations – more than any other site in Warwickshire – since it first opened in December 2020.
Staff and an army of 200 volunteers worked round the clock to deliver the life-saving vaccines – and in some of the darkest days of the pandemic many looked to the centre as a beacon of hope.
And yesterday, March 31, staff and volunteers operated the centre for the last time, with it being taken over by the Coventry and Warwickshire Partnership Trust today.
Vaccinations will still be available at the site, with NHS staff now running all aspects of it.
The Advertiser went the site yesterday, just minutes before it closed, and volunteers said it was a poignant day for all.
Volunteer Kym said: "We've been like a family – more than family really. We've all got so close and we've agreed to keep in touch and to hopefully work again together in the future."
Centre manager Gita Natarajan said it was a sad day, but she had immense pride in the achievements of her team.
"We were the first centre in Warwickshire to open, and we've administered the most vaccines out of any centre in the county.
"The volunteers made this all possible, and it's been extraordinary to work alongside them.
"We've had people of all ages and from all backgrounds.
"We've even had students in who, because of this, have decided to switch to studying medicine.
"I think people will remember what was achieved here for years to come."