A dad from Rugby, who lost his son to a brain tumour, has welcomed a Westminster debate on funding research into the condition.
Peter Realf has campaigned steadfastly since the death of son Stephen in 2014. The trainee RAF pilot was 26-years-old.
Peter has welcomed a landmark debate as a result of a report by the All-Party Parliamentary Group on Brain Tumours (APPGBT). The report calls for wide-ranging changes to be made in how research into brain tumours is funded and calls out the current funding system as 'unfit for purpose'.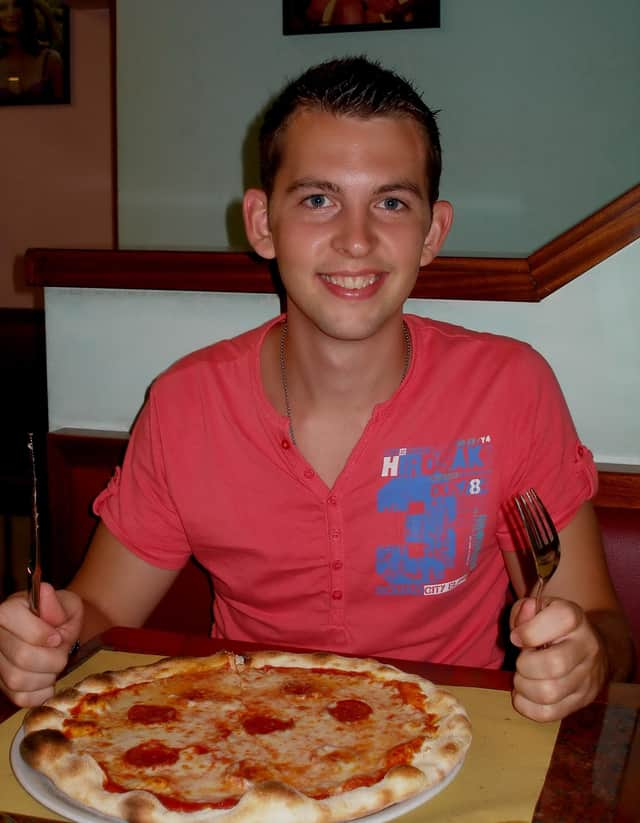 It claims patients and families continue to be let down despite the promise of millions of pounds of investment which has not materialised and raises issues in the treatment of terminally ill children who are denied access to last resort clinical trials.
Peter said: "When I lost my parents it was very sad, but it's the natural order of things. No parent should ever have to bury their child.
"I really welcomed the Westminster debate, and I came away feeling optimistic. We have some new momentum now and I'm hopeful we can keep pushing forward to make the Government live up to its responsibilities and fund brain tumour research adequately."
In 2015, Peter's daughter Maria Lester started a petition calling for funding for research into brain tumours. The response triggered the first ever inquiry by the Petition Committee, leading to the establishment of a Task & Finish Working Group, and £40 million government funding although, so far, only £15 million has reached researchers.
According to charity Brain Tumour Research, brain tumours kill more children and adults under the age of 40 than any other cancer, yet, historically, just one per cent of the national spend on cancer research has been allocated to this devastating disease.
During the debate MPs heard, and shared, harrowing tales of brain tumour patients and Derek Thomas MP, chair of the APPGBT, paid tribute to Stephen's family for their commitment to drive change for others.
Peter added: "Brain tumour research has been appallingly badly funded for decades. My son's treatment was essentially the same as the astronaut Neil Armstrong's daughter had in 1962. If you don't fund it, you're not going to see progress. We've seen with COVID-19 when things are funded properly, great things can be achieved in a very short space of time.
"The Government has got to produce a sustainable funding policy that amounts to more than the chancellor looking for small change down the back of his sofa."
In his speech to the house, Buckingham MP Greg Smith urged health minister Will Quince to take the APPGBT's report seriously and to act on its recommendations 'for the good of all brain tumour patients today and in the future'.
The charity Brain Tumour Research funds research at centres across the UK while campaigning for the Government and cancer charities to invest more in research into brain tumours to speed up new treatments and, ultimately, to find a cure.