Rugby MP urges Prime Minister to come to town to see for himself our desperate need for better urgent health services
Rishi Sunak's answer suggests we wont be seeing him any time soon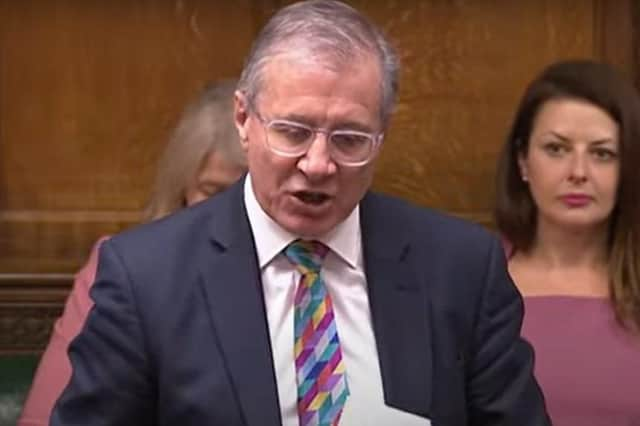 Rugby MP Mark Pawsey has sent out a personal plea for the Prime Minister to come back to town so he can see for himself the need to upgrade our health services.
Mr Pawsey asked the question during today's (Wednesday's) Prime Minister's Questions, saying that urgent care facilities at the Hospital of St Cross were not keeping up with the growth of the town.
However, Rishi Sunak was non committal in his answer and said that this was a matter for the local health leaders to deal with.
The Rugby MP started his question by praising the work done at Houlton, where thousands of new homes are being built.
But he went on to say that "regrettably, urgent care services at the Hospital of St Cross are not keeping pace with this growth".
He added: "As a consequence, 80,000 of my constituents now live more than 15 minutes drive from a major A&E unit.
"May I therefore invite the Prime Minister to return to Rugby to see for himself the need to upgrade our emergency care provision."
The PM did not answer his specific question, instead saying that his Government is investing an extra £1billion to support urgent emergency care services.
Mr Sunak added: "My honourable friend will know that the specific provision is a matter for local NHS commissioners and providers because plans for those things need to be developed locally and take into account the expanding needs of local populations."
"And I know that my honorable friend will continue to engage with his local NHS trust to ensure the views of his constituents and communities are well known and adequately provided for."
So I guess that means we won't be seeing the Prime Minister's return to Rugby any time soon...