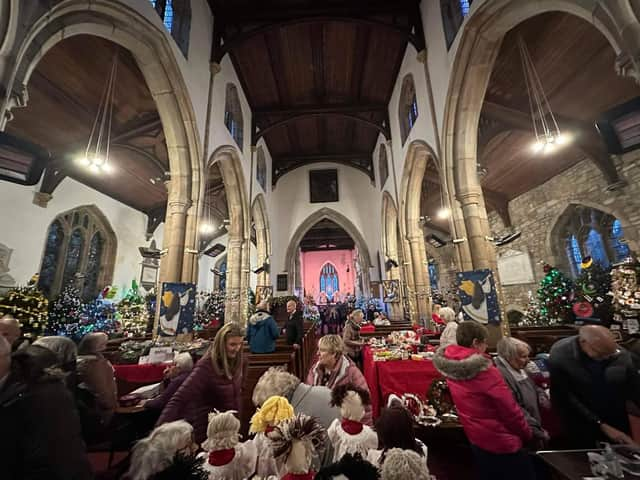 Fine specimens on display at Newbold Christmas tree festival
Decorators have stars in eyes with 'stage and screen theme' at St Botolph's Church
Visitors to a Newbold church had stars in their eyes for this year's Christmas tree festival.
The 'stage and screen' theme at St Botolph's Church featured everything from Minions to The Grinch.
People of all ages took part in the annual project, including schools and community groups.
Guests also enjoyed craft stalls, homemade jams, tombola, refreshments and a raffle.
Janet Haynes said: "Well done to all who contributed to the wonderful display."