Hundreds flock to Rotarians' annual Plant, Craft and Food Fair in Lutterworth
The popular fair attracted some 1,300 visitors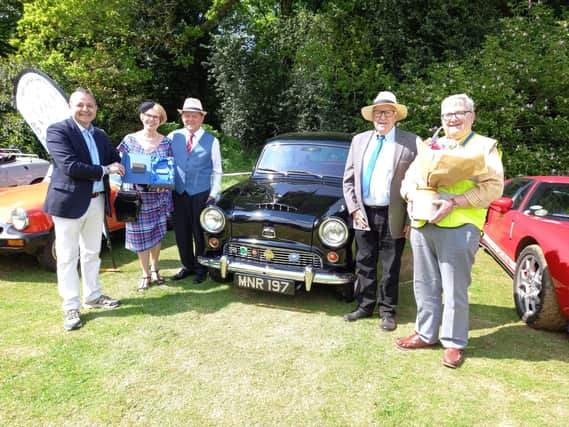 The Lutterworth Rotarians' Plant, Craft and Food Fair has raised over £7,000.
The 16th annual event, organised by the town's Rotary Club, took place at Misterton Hall, near Lutterworth, earlier this month.
The popular fair attracted some 1,300 visitors who tucked into a variety of food, perused the plants and craft stands and marvelled over the vintage car display.
Special guest South Leicestershire MP Alberto Costa awarded the 'Best in Show' prize to a 1955 Black Austin A50 Cambridge Saloon, owned by Mr and Mrs Maruda.
He has praised members of the Lutterworth Rotary Club for their fund-raising efforts in aid of local projects and causes.
Mr Costa said: "I was honoured to again be invited to present the prize for 'Best in Show' to one of the many lovely vintage cars on display.
"The Rotary Club's Annual Fair is a firm favourite for the people of South Leicestershire, and I was so pleased to see lots of visitors again taking the time to come along to this wonderful event. I would like sincerely thank the Rotary Club of Lutterworth for all of their work in organising such a fantastic event, and for their ongoing and extraordinary fundraising efforts."
Club president Roger Rose added: "It was a brilliant day and the Rotary Club of Lutterworth would like to thank Martin Iliffe and his team of Rotarians that were there to support him. All the stall holders for offering such a great retailer experience, the vehicle owners for a super show and all the volunteers who made this event possible."