Meet the real life ghost busters from Warwickshire investigating things that go bump in the night at some of the most haunted locations across the UK.
The team, who call themselves Dark Encounters UK, document their ghost hunts and claim to capture evidence of the paranormal on their special tools of the trade.
They are currently filming season one of their ghost hunts for their YouTube channel.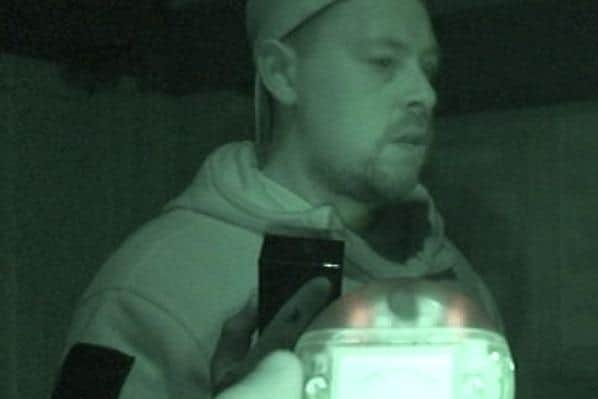 Fascinated by the unknown are lead investigator Lee Baylis from Rugby, presenter/investigator Julian Amos from Warwick and investigator Ben Hannon from Northampton.
They use a wide variety of investigative methods in their attempts to find evidence of ghosts and life after death.
Lee said: "We've all had strange paranormal experiences in our lives and it's given us the motivation and passion to delve deeper into researching the history and paranormal of locations across the UK.
"So far we have investigated the Haunted Antiques Research Centre in Hinckley, where we could flying orbs on camera and banging and tapping noises. We recently investigated the Abington Museum in Northampton which was very interesting. We caught figures on our SLS camera, intelligent voices through our Hexcom device and our bags moved on their own.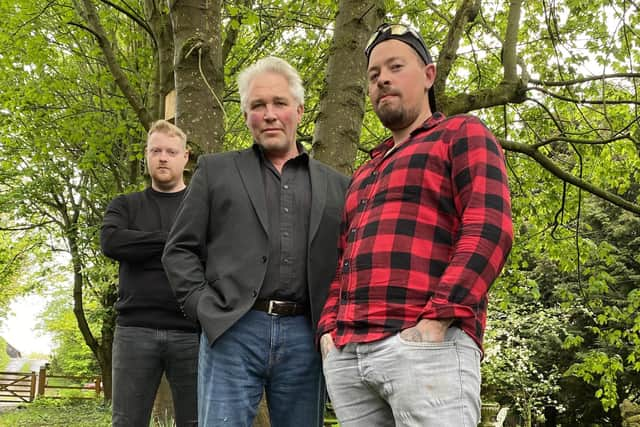 The ghost hunters all heard a strange whistle during one investigation.
"We heard someone or something whistle at us," said Lee.
Lee and Ben have previously filmed ghost hunts, but struggled to keep up their investigations.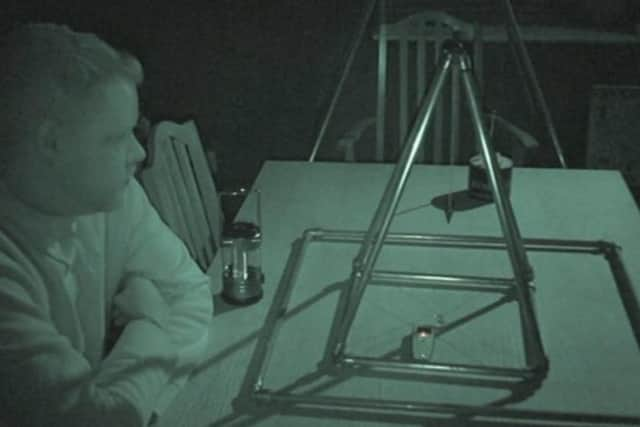 "It's a very expensive hobby," Lee joked.
"We do what we do because we want to capture evidence of the paranormal. At the moment we aren't doing public events as we want to film season one of our YouTube show and focus on completing that so people can see how we do investigations.
"We're very influenced by the early days of Ghost Adventures, a paranormal and reality television series. Once we have filmed season one, we will then think about holding public ghost hunting events for our fans to experience what we experience."
They YouTube channel is already gaining much attention along with their Facebook page which features regular updates. Dark Encounters UK is also on TikTok.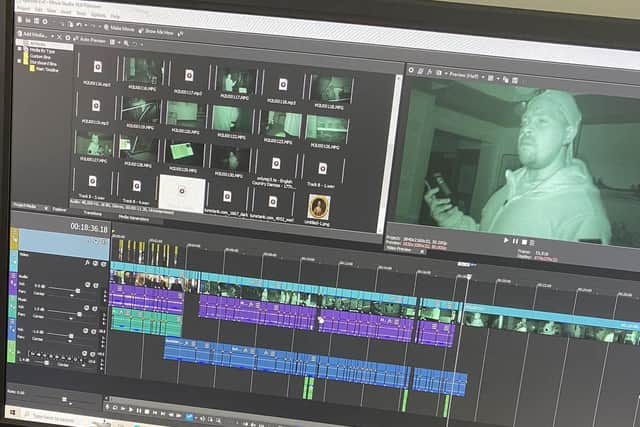 Lee went on: "Our friends and family are very interested in what we do. It's fascinates a lot of people.
"A lot of friends have wanted to get involved, impressed with the work we are doing not only with searching for paranormal evidence but also promoting local history."
They are now offering their ghost hunting services for free.
"If you believe that your home or place of business is haunted, we can investigate it and promote it on our YouTube channel," said Lee.
"We don't get scared during our ghost hunts. It's exciting getting evidence that life after death could really exist."
YouTube - @darkencountersuk6978
TikTok – Dark Encounters UK