There were undoubtedly a number of people who fell for the carefully-orchestrated campaign – having lost our beloved tortoise and hare clock from within the shopping centre without discussion, it was reasonable to believe another treasured town centre feature could be at risk.
But, no, despite a well-argued case for removal, it was just for fun.
Nigel Jones from Facebook group Well Spotted Rugby Town But Amusing said: "I woke up really early and was putting a few posters up around the clock tower around 6am.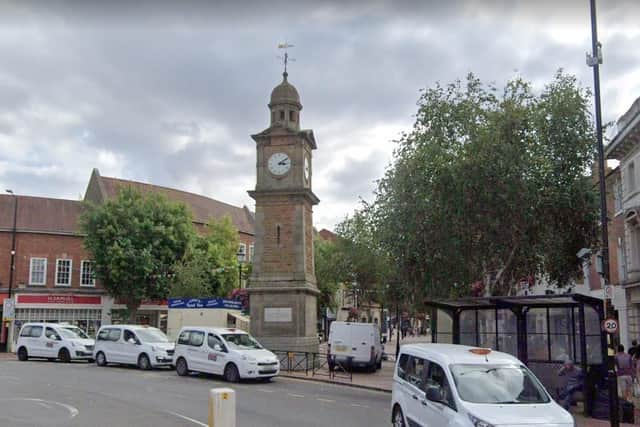 "The online campaign started around 7am across numerous Rugby Facebook community groups. So while people were still in bed, not properly woken up, we did manage to fool quite a few.
"It's hard to say exactly how many people saw it but on our group alone had over 6,000 views."
The posters suggested that in the wake of the borough council's recent decision to approve demolition of the North Street end of the Clock Towers shopping centre, it had also resolved it could save money on maintenance by demolishing the clock, judging there was, 'no need for a central location as there will no longer be a town centre'.
It continued: 'Besides, everyone has a phone, so there's no need to look 20ft in the air for the time'.
In the aftermath of the generally well-received initiative, Nigel added: "I would also like to take the opportunity to apologise to anyone who was alarmed or upset by the joke.
"We just wanted to give people a little chuckle.
"Spotted Rugby Town But Amusing isn't just all laughs though, we are a community group, and will be at Rugby's Spring Food Festival on April 15, collecting donations for Rugby Foodbank."
So the future of the clock tower – built to mark Queen Victoria's golden jubilee in 1887 – is definitely not at risk and Saturday's effort served to remind people of its history.