Royalty among the guests at annual summer fundraiser for long-running Rugby institution
The club has been improving life for Rugby's young people for over a century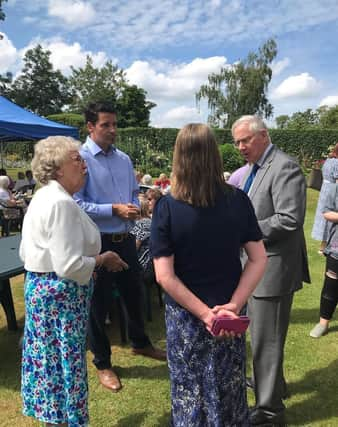 Residents and dignitaries and even royalty got into the summer spirit to raise money for a Rugby youth club.
Brenda Green, trustee of the Bradby Club, organised the event earlier this month to raise funds for the organisation which has improved life for Rugby's young people for over a century.
Attending the summer garden party at Rokeby House was Prince Richard, the Duke of Gloucester and cousin to the late Queen. The duke has long been involved with youth clubs and attended an antiques evening hosted by the Bradby Club in 1988. He was accompanied by Tim Cox, Lord Lieutenant of Warwickshire. Rugby Mayor Maggie O'Rourke, who is president of the Bradby Club, also attended along with Sophie Hilleary, the new High Sheriff of Warwickshire, and MP Mark Pawsey.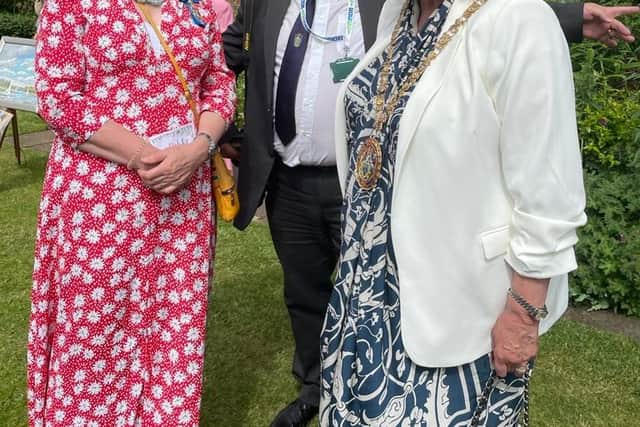 Over 140 guests enjoyed a delicious tea, donated by Chartwells, and some purchased plants, books and tried their luck at the raffle. Guests browsed the beautiful and immaculate garden while sipping a glass of Prosecco in the glorious summer weather.
This annual event is a major fundraiser for the Bradby Club which relies totally on voluntary donations and sponsorship. As the only full-time youth club in Rugby it has an active membership which includes a growing and vibrant team of boxers and kick boxers.
The next project for the club is to build a gym to meet increasing demand for boxing and keep members fit and active.